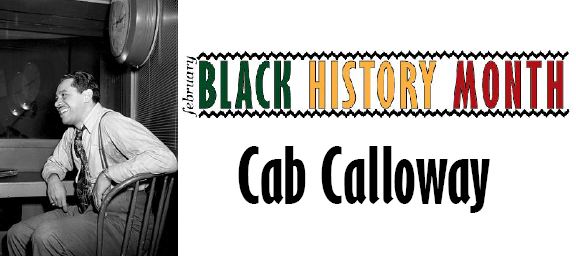 WSSStaff3
Landing a regular gig at Harlem's famous Cotton Club, Cab Calloway had perfected the art of scat singing. The New York native spent his childhood singing and playing music, and was even tutored by Louis Armstrong. In 1928, he started his own band called the Alabamians, little did he know that this was one small step in his career in the spotlight.
Performing in the Cotton Club led Calloway and his orchestra went on successful tours in Canada, Europe, and all of the United States. However, when they traveled in the south, they traveled in private train cars to escape the hardships of segregation.
The public began to be less interested in big bands, so Calloway cut his group to only six members. He also took up acting and was the male lead in the 1967 production of Hello Dolly. He also appeared in an episode of Sesame Street and in one of Janet Jackson's music videos.
In 1993, President Bill Clinton presented Calloway with a National Medal of the Arts. Calloway retired then died at the age of 86 in 1994. He will always be remembered as one of the best jive musicians of the 30's.
All images legally obtained by/from AP images.
Learn about more influential people here: