Volleyball: Iowa City West vs Cedar Falls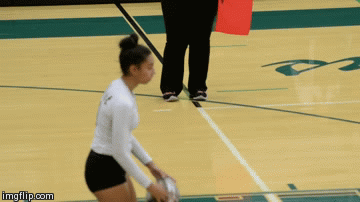 | | | | | | | |
| --- | --- | --- | --- | --- | --- | --- |
| Game | 1 | 2 | 3 | 4 | 5 | Total |
| Iowa City West | 25 | 25 | 25 | 20 | 17 | 2 |
| Cedar Falls | 22 | 27 | 22 | 25 | 19 | 3 |

The volleyball team lost to Cedar Falls last night, after a marathon  match lasting 2 and a half hours.
The first game began with high intensity from both teams, but Cedar Falls quickly took an early lead. West slowly came back to tie up the score 15-15. In the end, it was sophomore Maddie Fay's set to senior Laynie Whitehead who spiked the ball down to win the game point.
After West took the first game, the team's momentum continued, and they began the second game by taking the lead 9-4. Cedar Falls took a timeout and came back to eventually tie up the score 24-24.  Cedar Falls ended up winning the second game 27-25.
Both teams then went on the win another game each, tying the match score 2-2. Then the 15 point match tie breaker began.
With the crowd from both teams cheering loudly, the energy in the room was at a max. The game started off evenly with a score of 4-4. This evenness continued, and the score eventually became 12-12. Soon Laynie Whitehead came in with another kill to tie the score 15-15. Later on, Ali Tauchen spiked down another kill to tie the score 16-16. In the end, Cedar Falls was able to pull out the victory with a game score of 19-17, and a match score of 3-2.
Cedar Falls now has a record of 22-8, and West high has a record of 16-8. The West High volleyball team will continue their season October 11, at Jefferson High School. Their senior night will be on October 21 against Prairie.
"I think the key to any successful team comes down to basic fundamentals. We need to especially become a good passing team, because if you are a good passing team you can accomplish a lot both offensively and defensively."
                                           -Randy Dolson, head volleyball coach
Meet the Seniors
Hover your mouse over the images to find facts about each player from this season. Facts are provided from Quik Stats Iowa.
Watch a video of last night's high lights.