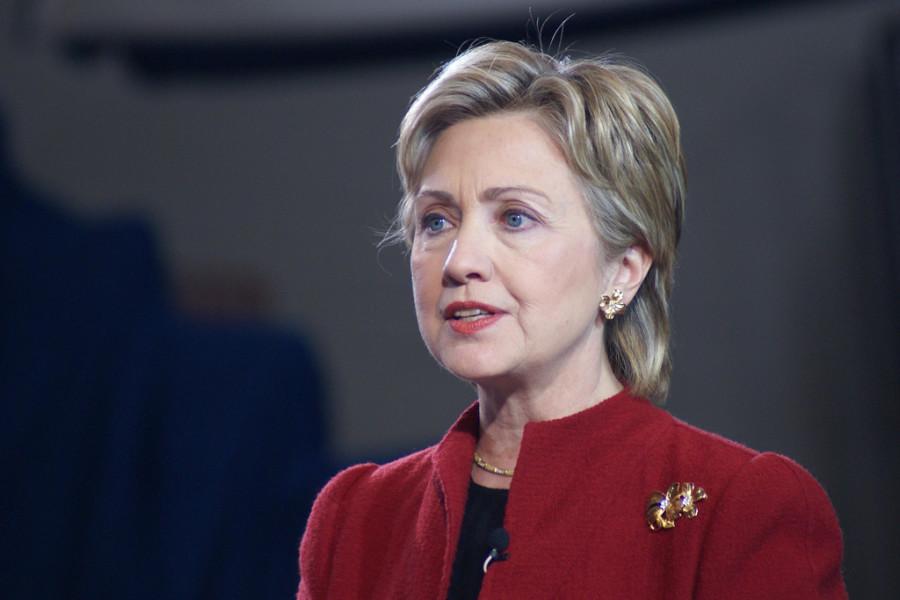 Though the amount of Democratic candidates may be small, they are still a large part of this election as there polls advance quickly.
The 2016 election holds strong Democratic candidates who are driven by their dedication to making our country better. From women's rights to health care systems, they are ready to improve the place we call home. Click on a name or scroll down to read more about each candidate and their goals.
Compiled by Christina Dai, Stefan Schmidt, Maggie Terry and Sharon Xiang
Photos courtesy of Creative Commons
Bernie Sanders
Lawrence Lessig
Martin O'Malley
Hillary Clinton
---
With a strong 24% in the national Democratic polls, few might guess that Bernie Sanders, aged 74, has spent his life as a career underdog. After graduating from the University of Chicago, where he was active in civil rights and socialist organizations, the Vermont born Sanders spent years living paycheck to paycheck. After winning a series of lower level upset elections, Sanders finally was elected as an independent to the US House of Representatives and then as Senate. Now, Sanders threatens to upset the Democratic presidential primary as well, contesting a race that many assumed would be handed to frontrunner Hillary Clinton. Sanders' stunning surge in polls from fringe socialist to legitimate challenger can be attributed to his passionate supporters. His consistent support for liberal agenda items like progressive taxes, a single-payer healthcare system, infrastructure investment, and restrictions on large financial institutions has firmly secured farther left Democrats and has even begun to sway some moderates.
At 54, Lessig is a law professor at Harvard Law School and is here to "Help Fix Our Democracy." He has also been a professor of law at both Stanford Law School and the University of Chicago, as well as co-founding several companies, including the legal sharing non-profit Creative Commons. After reaching his goal of one $1 million for his fund by Sept. 1, Lessig announced he would be running for president as a Democrat. Regarding policy, he has stated that if he is elected, he will resign in favor of his vice president after he has instituted his 3 reforms; these are all included in his Citizen Equality Act of 2017. 
Martin O'Malley is running for president as a part of the Democratic Party. At age 52, O'Malley has ample political experience as a Mayor of Baltimore and Governor of Maryland. According to a Gallup poll released in July of this year, 78% of respondents were either unfamiliar or had no opinion on him. O'Malley's is focused on"Rebuilding the American Dream" and has ideas for abortion policies to help that goal. Those plans include: legal abortion without government restriction, federal abortion funding and funding for stem cell research. On gun laws, he supports bans on assault weapons and limits on clip size, as well as restrictions on the Second Amendment (the right to bear arms). 
Hillary Clinton, former Secretary of State, is one of this year's Democratic party frontrunners.  At 67 years old, she has had plenty of experience in the political spotlight, having been a lawyer, a first lady (twice) and a United States Senator for the state of New York.  Currently backed by 42% of Democratic supporters, she is pulling ahead early in the polls.  Her platform is primarily based on extending women's rights in the workplace and in the home, making higher education more affordable, and tipping the economy in favor of the middle class.  Clinton is set apart from many of her competitors because of her singular social media team; her decidedly sassy twitter account and campaign playlist all stand testament to this.