Cassie Ramone – Christmas In Reno album review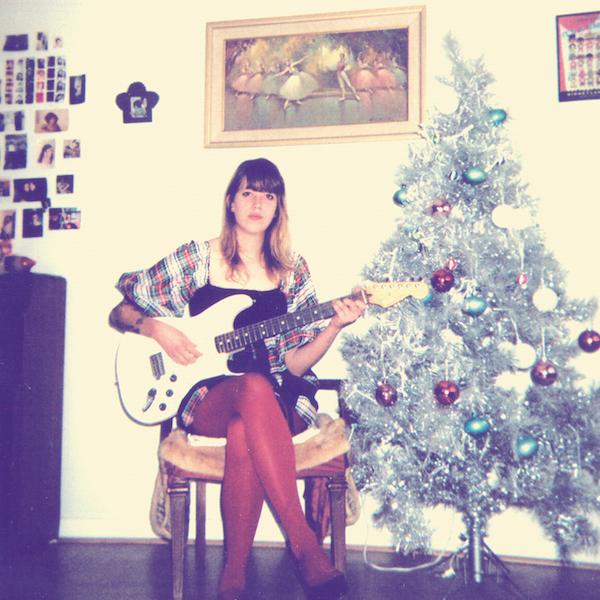 Cassie Ramone (Cassie Grzymkowski) is a name that has been present in the backdrop of the American indie rock and lo-fi scene for the better part of the 2000s. Making a name for herself as the guitarist and vocalist of the indie group Vivian Girls and going on to form garage rock classic The Babies, Ramone has been taking a break from her band projects and focussing on her solo career. For her second solo album, Ramone took on the task of reworking ten classic Christmas tunes.
Christmas In Reno is a great example of how much alteration can be made to classic songs without losing the original feel. Unlike most Christmas albums, this isn't just ten examples of Ramone singing the original songs over a slightly reworked track. Ramone completely turns these songs around, putting in new chord progressions and rhythms while also keeping elements of the classics present.
The most obvious change to the holiday favorites is Ramone's repeated use of reverb. Although it can seem excessive, the echo effect really helps to craft the dreamlike sound that Ramone aims for on the record. As a contrast to the extreme reverb, Ramone's thin, almost childish vocals blend with the instrumentals to assist in creating a dreamy vibe. The vocals also help to add a fun and giddy feeling to the music, helping Christmas In Reno keep a fun and lighthearted holiday spirit.
A central part of Christmas In Reno is the album's extreme use of effects. This can be seen as either a positive or a negative based on the listener's preference. Certain effects such as the reverb are just a part of Ramone's music, but everything else seems excessive at times. Ramone attempts to replicate the sound of lo-fi home recording, but it is clear that she is working with more than just her guitar and macbook. This certainly doesn't mean it's a bad thing to have some good recording equipment, but the fake lo-fi sound is one that is often a hit and miss. Most tracks on Christmas In Reno pull the sound off well, but a select few like "Blue Christmas" try too hard to sound low budget.
Cassie Ramone's Christmas In Reno shows that there is still so much that can be done to songs that have already been remade hundreds of times. Ramone presents a playful and upbeat reworking of iconic Christmas songs, and it's a collection that every modern household should own. By making the music less about just re-recording old songs and more about  putting emphasis on Ramone's personal musical style, Christmas In Reno becomes not just a record to play in the background while putting up holiday decorations, but an experience that will keep the listener feeling good for the record's half hour entirety.
Donate to West Side Story
Your donation will support the student journalists of West High School. Your contribution will allow us to purchase Scholarship Yearbooks, newsroom equipment and cover our annual website hosting costs.