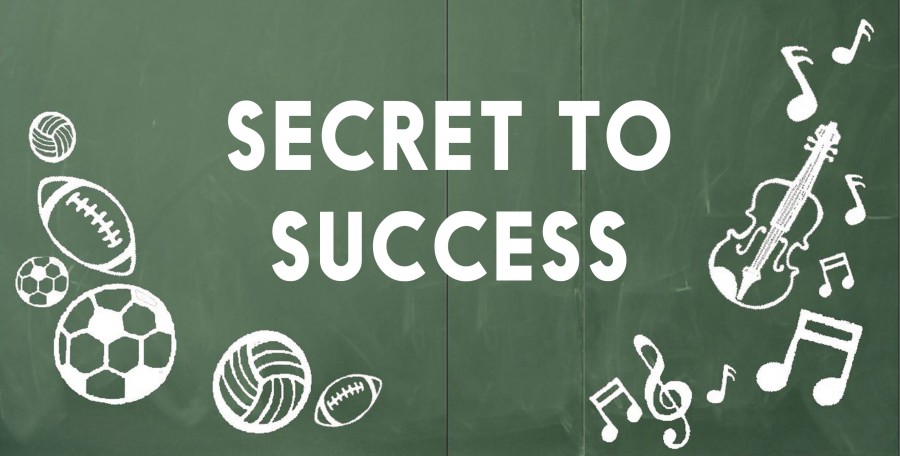 A CHANGING CONCEPT
West High is praised for its outstanding athletics and music departments, making success critical for students and teachers. This praise would not be existent without the idea of teamwork. This concept is changing, affecting the many programs inside the West community.
Ethan Seylar '18, a member of Good Time Company, feels that it is becoming harder to work together as a team.
"There is a culture of competition in all extracurricular activities, but especially in choir where making yourself better isn't necessarily to make the choir better but to get ahead," Seylar said.  " It can be hard to be on a team when you are constantly competing for the next opportunity."
Showtime director Jeff Knutson has taken steps to make his program more closely-knit.
"For [show choir], we try to stress the idea of teamwork … The theme is unity," Knutson said. "We have a social crew. We already have had a gathering at someone's house."
Varsity football coach Garrett Hartwig has noticed that athletes are also affected because of West's competitive nature.
"The coaches will choose the best players, no matter how much work a player puts in," Hartwig said. "In a 4A school like West, we want everyone to have success, but there are only 11 athletes on the field at one time."
Rob Miecznikowski, the boys varsity swimming coach, has made an effort to make sure individual goals do not get in the way of the team's success.
"Teamwork is our priority at West," Miecznikowski said. "We do have to work with elite athletes, helping them achieve their goals, but we have self standards and expectations to meet."
PRICE FOR SUCCESS
Though there is no price to participate in the majority of sports and activities at West, there is a cost to participate in club teams and private lessons.
Athletic director Scott Kibby believes that the price of club teams and private lessons changes the experience available.
"[Club experiences] affect who plays more because the more practice you have at any endeavor, the more skilled you become at that endeavor," Kibby said. "So, kids that have had lots of youth experiences do get to play more in the games often times."
Swim team member Ruby Martin '18 has had exposure to private lessons and believes that, despite their cost, they are needed to succeed.
"It depends on how you take in the information your coach gives you," Martin said. "If you work at it everyday, of course you're going to get better."
Varsity volleyball coach Randy Dolson has found ways to financially help his players gain competitive experience outside of school.
"We have camps during the summer that we want our players to attend, but we offer financial assistance," Dolson said. "There are [fundraising] options, like fan shirt sales, and families usually buy them."
In contrast, show choir requires a $400 fee. Knutson is aware of the cost but believes that the money is needed to keep the program running.
"[The money] goes to registration fees, costumes, transportation, and competitions," Knutson said. "Fortunately for us, we have a lot of people who really believe in what we do, so there are scholarships that go to help some people who have difficulties paying.
Seylar believes that the sponsors make a big difference, but the cost is still affecting many.
"The only difference [between music and athletics] is that athletic teams at West have boosters and sponsors who pay for equipment and travel," Seylar said. "For show choir, the cost is yours to cover, and that can be deterring for people."
COMPETITION IS SUCCESS
Today, students are provided with many opportunities. Despite the amount of possibilities, West has a student body of approximately 2000 people, and with an immense number of people, competition is inevitable.
Dolson believes that the competitive spirit of West can make goals unreachable.
"Players are all trying to compete for a chance to play, and some understand that that might not happen . . . For others it's more difficult and they realize that they aren't going to reach a goal," Dolson said. "I think that if you are going to come to West and play a sport, you have to realize it's all about competition."
Orchestra director Wayne Thelander views private lessons as something that can improve teamwork.
"Everyone in the ensemble is working together towards a common goal–performing and studying music. If the section, or team, works to support, assist and develop every member, the section will be stronger," Thelander said. "Private lesson outside of school can complement work done in class."
Avery Smith '16 believes that private lessons can make music less individualized.
"I think that private lessons go the other way and make it more community oriented," Smith said. "At both of my old studios, we would have sessions with other students and help improve each other's playing."
Lexi Moore '18, who is part of the freshman volleyball team, has noticed the difference club teams can make.
"I felt more of an advantage when playing for a club team in volleyball; however, the club team you played for depended at what level of an advantage you got," Moore said. "You definitely have more success if you do get private lessons or play for a better club because you get more practice."
Dolson, on the other hand, believes that the levels of the clubs can make the team aspect turn sour.
"When players join [club teams], they might be a starter. When they get to high school, they expect that as well," Dolson said."You have to understand that everyone is competing."
Seylar views teamwork as something that is changing because of the competition to succeed, yet he has still found light in the situation.
"In school choir, there's less teamwork because you're constantly competing against each other," Seylar said. "Keep in mind, though, that there is also support between the competition. I have met some of my best friends through this competition."
THE NEED FOR TEAMWORK
Many teams, athletic or not, are experiencing a change in the amount of teamwork. With that, they are finding that teamwork is, indeed, necessary.
"It's one of the biggest challenges today–to get players and families to understand that teamwork cannot die," Dolson said. "Teams have to have almost an agreement to obtain team core values."
Kevin Hanson '17, JV football team member, thinks teamwork is important because of a need for trust on the field.
"When summer workouts are going on, everybody is going through the same stuff, and we have some really tough conditioning sessions," Hanson said. "We push each other, and that helps you know whom you can trust."
Because of the need for a team-centered outlook, Hartwig has strong opinions that teamwork is needed for success.
"I think that individual and club sports are more player focused as opposed to team focused and that can take away from the team unity that's required to be successful," Hartwig said. "It's my job to find what clicks with the team. Teamwork is critical to any type of success."