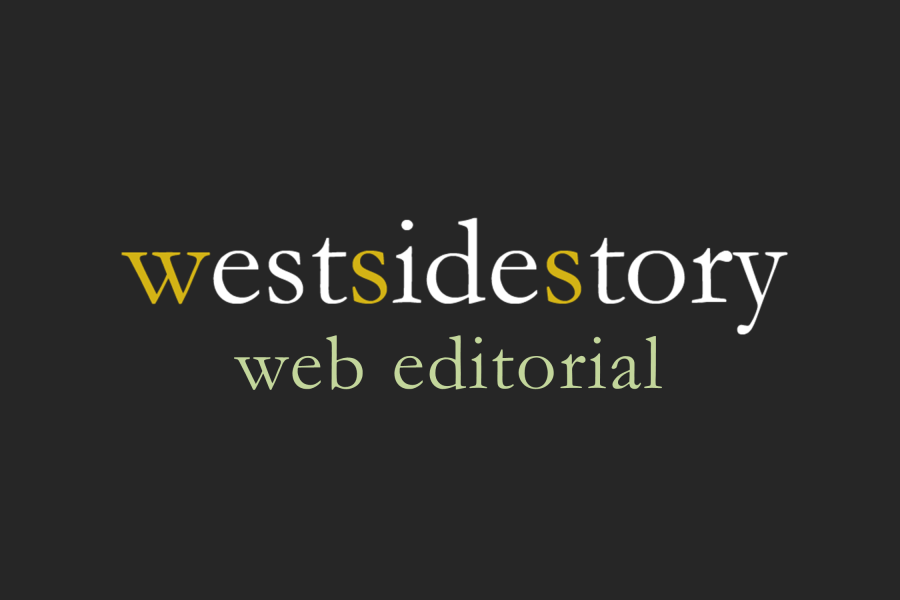 "Should teachers ask students for preferred pronouns?"
8-8
The West Side Story editorial board was split on the subject.
For
Since covering Transgender Awareness Week in November, we began to wonder, why isn't West High, a proudly diverse and modern school, reaching out towards transgendered students? The events from that week made it evident that mis-gendering is a common problem occurring today, and we need to try to put a stop to it within the walls of West High.
A simple way to make the classrooms more comfortable for transgender students would be to ask for preferred pronouns or names. In order to not put students on the spot, it could be done initially as a teacher and student only interaction.
This could be done by having a teacher distribute a questionnaire on the first day of school regarding preferred name or pronoun. Many teachers already send out a "getting to know you" inquiry, so how much trouble would it be to add  "What is your preferred pronoun?" Teachers proactively and easily transition into using a student's nickname, so how is using a preferred name or pronoun any more difficult? Having teachers present this open-mindedness on the first day of school will make these students feel safe in class to be who they are as well a prompt other students to be open and ready to accept them.
At the end of the day, asking a simple question can change a person's sense of security at school so they can learn as easily and comfortably as their classmates.
Against
West High is a community that is accepting of all manner of people. No one wants to exclude others based on who they are and what they believe in, but we must draw the line between acceptance and unneeded accommodation.
Students deserve to feel as comfortable as possible in their learning environments, and accommodation for their preferred pronoun is of course fine. However, with the student/teacher ratio on the rise, it becomes more and more unrealistic to ask teachers to ask every student which pronoun they prefer when it only applies to a very small group of students. Even if teachers choose to integrate this question into things they already do, like "get to know yous" at the beginning of the year or trimester, it adds another layer of complexity to learning a whole new batch of students. A resulting mishap may even lead to a significantly worse result than the simple mix up of names.
Instead, any student with a preferred pronoun that is different from what people might assume should approach their teachers to let them know the situation. If the student is comfortable being addressed as such in class, they shouldn't have a problem speaking one on one with the teachers about it. Having this type of conversation with the teacher will also allow them to more easily remember who wants what, versus spending more time pouring over surveys and trying to remember which Alex wants what.
With the growing number of students at West, we must make sure to balance the needs of teachers as well as students. We are all members of the West High community, and everyone deserves to be treated with respect without anyone being asked to do the impossible.