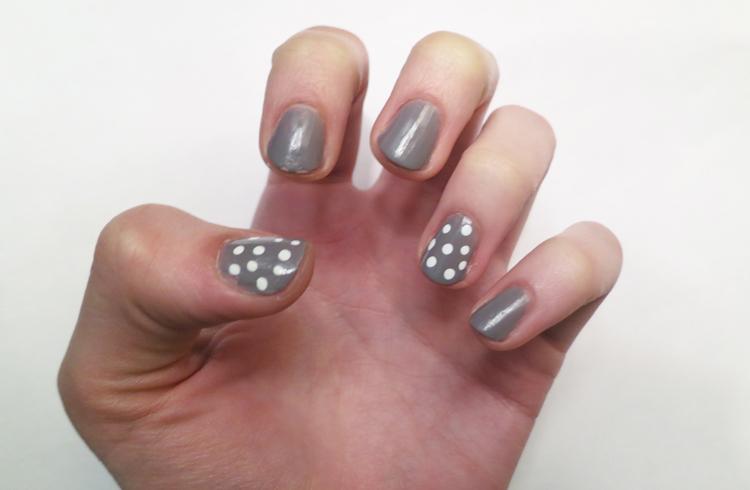 Bobby pin dots
This technique is ridiculously easy and versatile. You can do polka dots as shown below, a single classy dot at the base of each nail, a row of multicolored dots… All you need are a bobby pin, two+ colors and a dream. Here I used Essie "Chinchilly" and Sinful Colors "Snow Me White."
After applying your base color and letting it dry, use the brush to make a small pool of your dot color on a piece of paper.

Dip your bobby pin in the dot color and make as many dots as you want on your nail. Re-dip after every dot to ensure uniformity. Press down lightly so your dots aren't patchy.

Wait to dry so you don't smear them and then apply top coat. Err on the side of caution – better to wait too long than to apply topcoat too soon and smear your work.
Donate to West Side Story