Alumnus Tia Saunders '16 returns from mission trip inspired, leaves part of West High behind
This past summer, Tia Saunders '16 traveled to Ghana on a mission trip.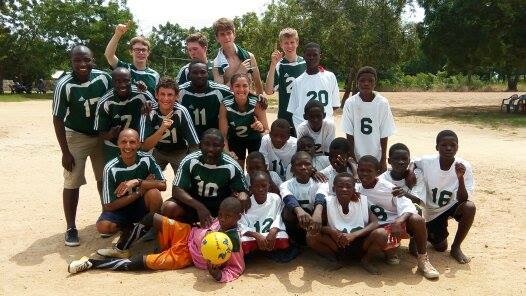 The effect of West High on the world is always growing; the effect can be seen in Iowa City, across Iowa, across the U.S. and now, in Ghana. This past summer West High graduate Tia Saunders '16 went on a mission trip to Ghana, a country located in Western Africa. Saunders and her church youth group took the trip after years of planning.
"It's kind of been something that we have talked about in our youth group for a couple years… We were all super excited about it and last year [our youth group pastor] actually started to put the plan in motion; he talked to his parents, he found a village to go to and brought it up again to us to see how interested we were.We were all like 'Yeah, that would be really super awesome if we could go.' So then it was just a matter of getting the money, so we did some fundraising events and picked who was going to go," Saunders said.
The group spent several weeks in Ghana doing a variety of services for the community, the biggest part being helping the local school by bringing school supplies and building a library.
"We provided books from basic picture books to higher reading levels so that the kids could practice their reading skills because there is not a very well developed program there. We [also] brought school supplies for the kids, each kid got a bag with 2 or 3 notebooks, pencils, erasers, sharpeners, all that kind of stuff." Saunders said.
But, they also brought the children one other thing; West High soccer uniforms. While planning for the trip, Saunders, a former West soccer player and her family approached girls soccer coach Dave Rosenthal to see if there were any gear that they could use. Coincidentally, the school locker rooms were renovated this summer and prior to that everything had to be moved into temporary storage, providing an opportunity for cleaning out so there were spare uniforms to donate.
In Ghana soccer is very popular with the children.
"They don't have a lot to do there because they don't have money for games. [Soccer] is the game that they play, during recess or lunch hour all the guys go and grab a soccer ball and that's all they do. It's really big there." Saunders said.
.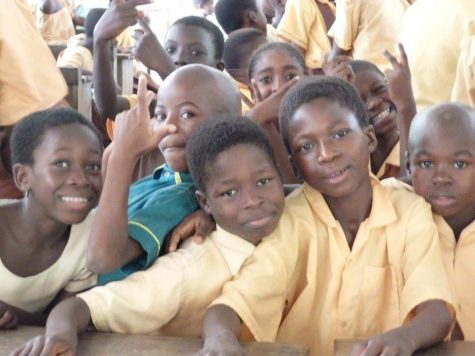 However, Saunders still could not predict the effect that donating the gear would have on the kids.
"At first I didn't realize it was going to be such a big deal but once I saw how excited they were it was a really moving experience to see, first of all how much these kids love the game and then, how appreciative they were of the soccer jerseys."
After giving the gear to the kids, they saw her in another light.
"Afterwards it was almost like I was a celebrity, they all came up to me and were super excited. It was a lot of fun and a very moving experience."
After the kids had their new gear the youth group played a soccer match against the village kids. Saunders was impressed by their skills.
"Our last day in the village we had a game versus a group of the kids. It was really fun, we won in [penalty kicks] so it was like a really intense game- those kids are really good."
Overall, Saunders found the experience to be eye-opening to how different the culture was from the United States.
"The biggest thing was we wanted to make a difference for the kids, I don't think any of us realize how privileged we are, so it was kind of learning how to help others. We got to see a different culture and how some people live with so little and still manage to live and make the best of it. So part of it was helping them out and bringing them supplies they really need because learning is hard there and it's very competitive.  I think the other part was just trying to change our personal perspectives and getting away from this kind of individualistic culture that we have and the flaws in our system."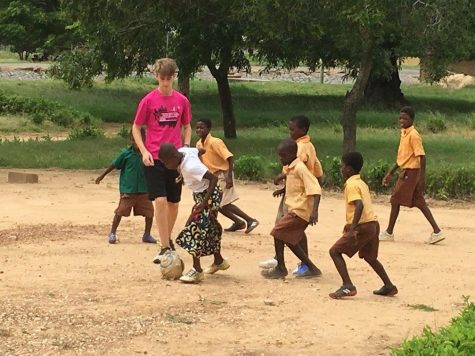 Photos used with permission of Tia Saunders.