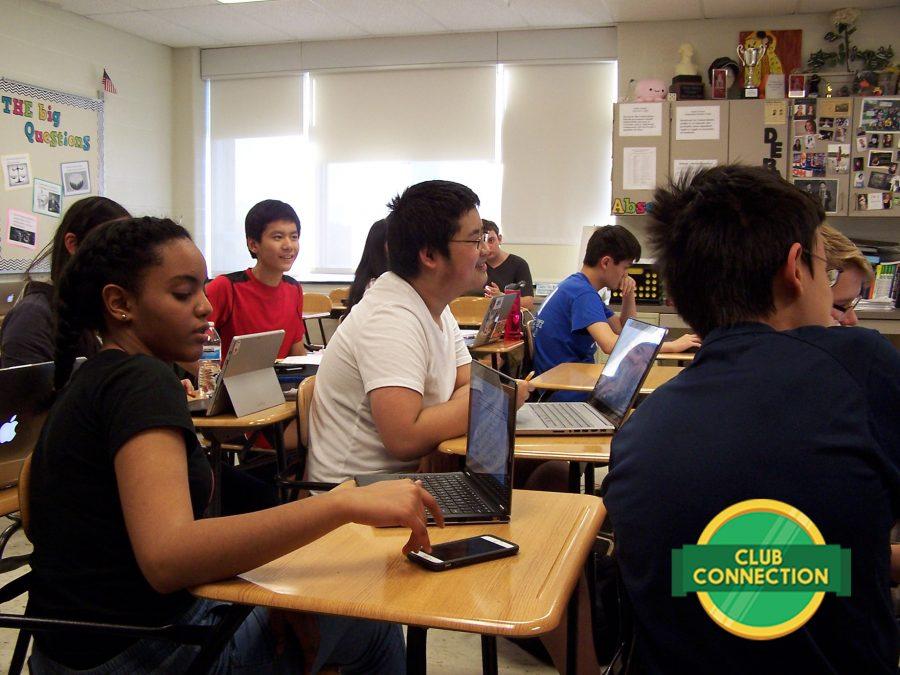 Club connection: Speech and Debate
Speech and Debate is a club for students who like to talk, argue, and research.
October 27, 2016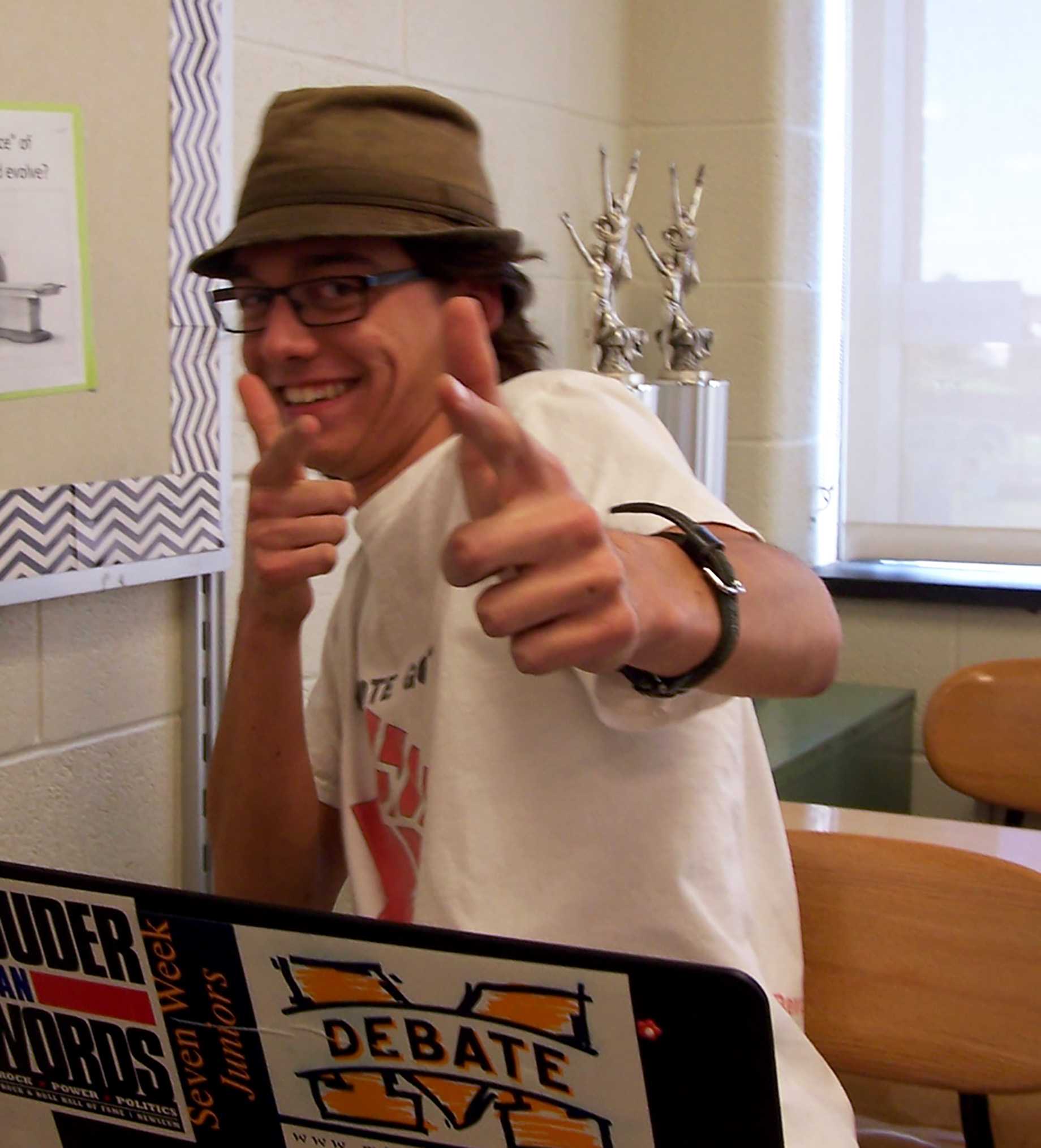 Walking into room 232 Tuesday afternoon, I noticed that there were very few people there. I visited to get a sense of what the speech and debate club meetings were like. Surprisingly, there wasn't much talking, especially for a speech and debate club.
Although, that changed five minutes after I arrived as more people started trickling into the classroom. This particular group makes up the varsity team. They have already gone through a year o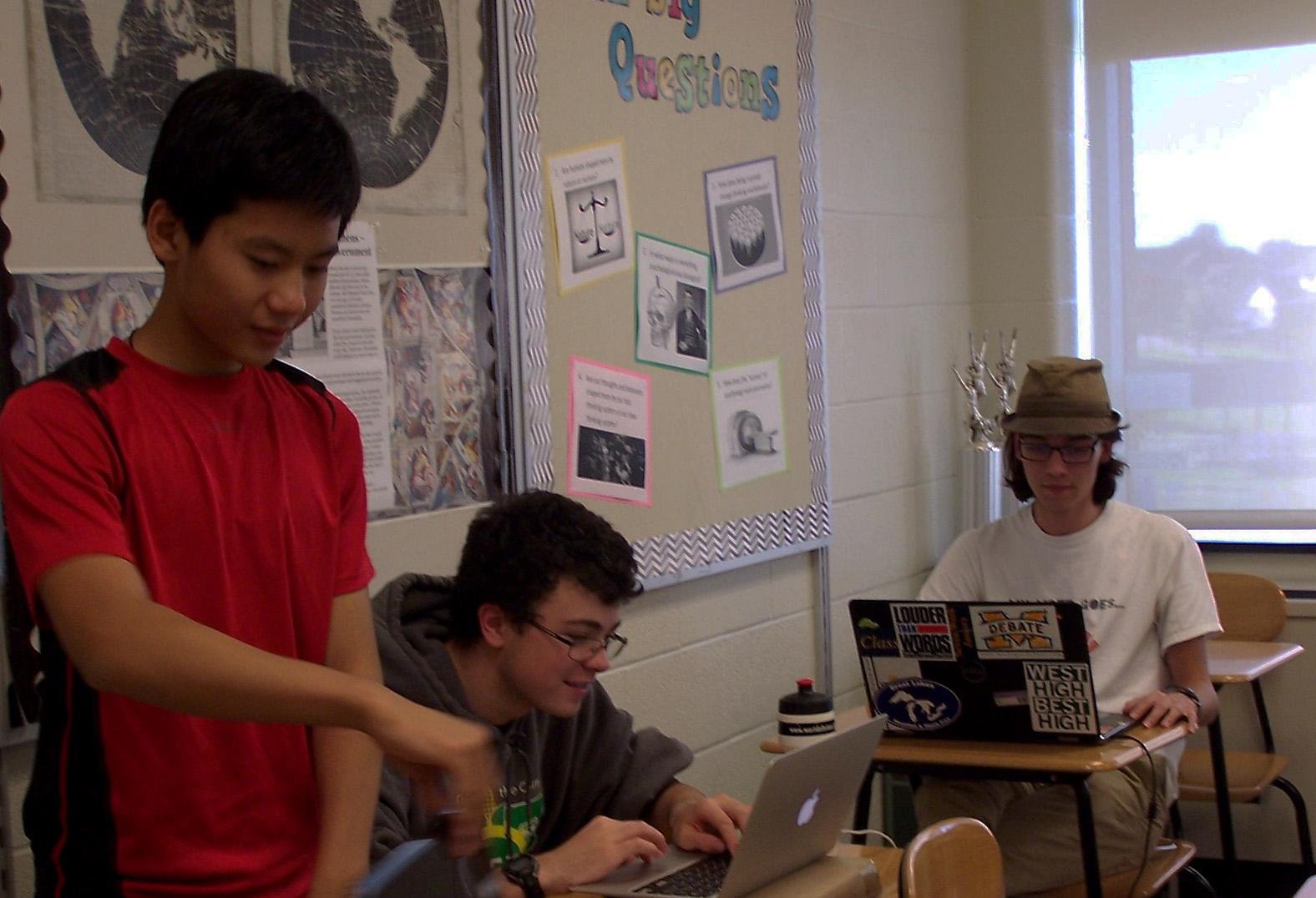 f introduction to debate. Eventually, everyone was there, a few more than 15 total. That numbers may be small, but their accomplishments seem impressive. Trophies are clustered on a desk in the back; there's little room for anything else.
They all went immediately to their desks and started pulling out laptops. If a member didn't have one, they borrowed one from Megan Johnson, the advisor and coach of the team.
When asked about why they were using laptops so much Kalen McCain '17 told me, "You can theoretically debate on paper. A computer gives access to more information and quickly." Looking their shoulders you can see their lengthy documents culminated from hours of research.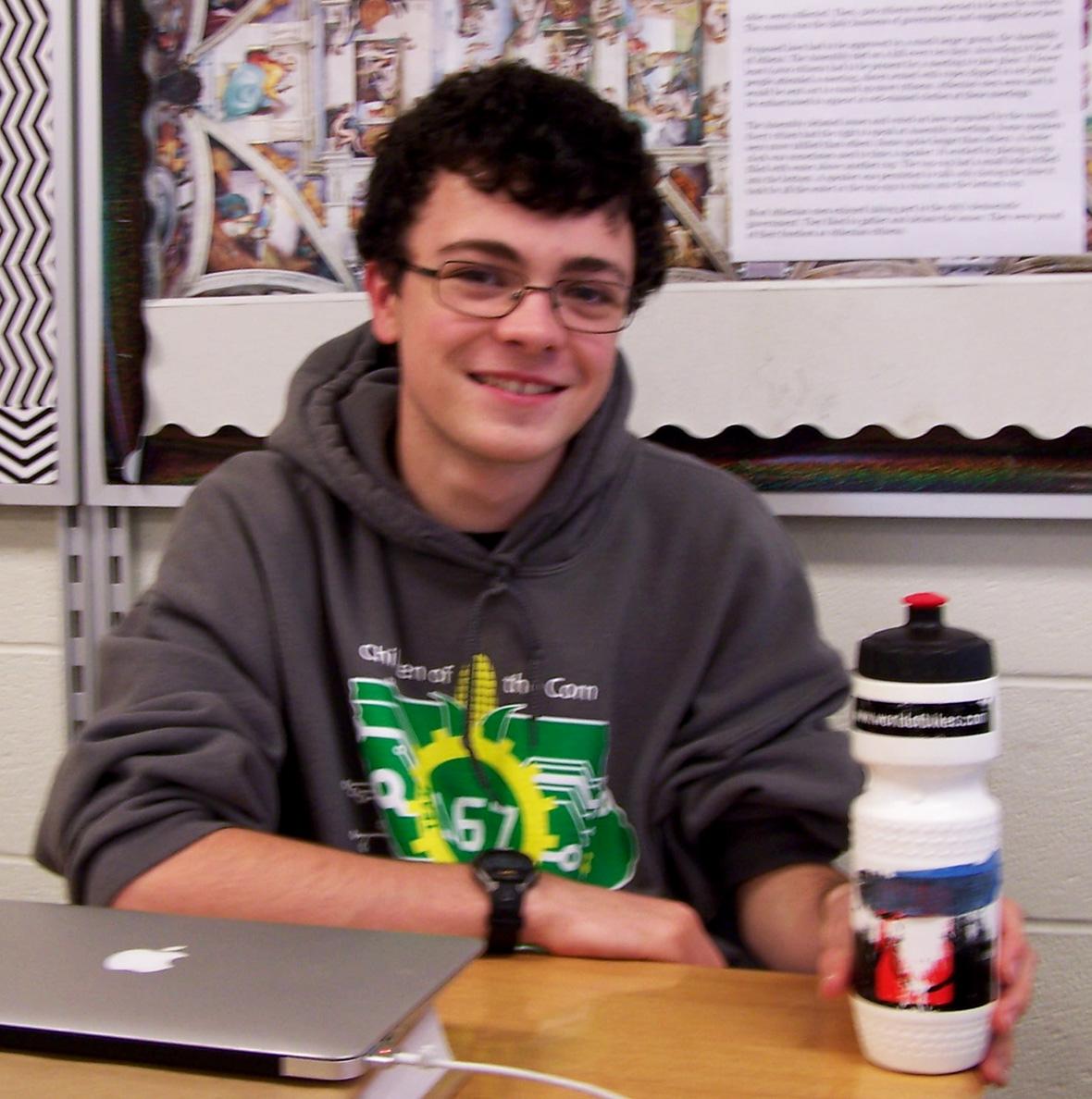 Called "Policy Debate" debate teams research over the course of the school and learn how to defend the argument from both sides. The West debate team researches a single topic each year. This year it's whether or not the United States should become more involved with China. So far the debate team has had two tournaments; their second just happened last Saturday, October 22nd. They left Friday afternoon heading for Caucus, the tournament in Cedar Rapids Washington. Both the varsity and novice teams competed. Being a requirement to go to the Tournament of Champions, this tournament was an important step for the teams.

"
There's something about the environment. I can talk functionally about what I want."
— Evan D'Alessandro
Though I'm not a necessarily a person who likes speaking or, really, arguing with others, I was interested in why others decided to join. Evan D'Alessandro '17 joined the debate team in junior high and has kept with it until his senior year. A club where you have to constantly talk can seem a bit taxing, but for D'Allessandro being able to speak freely and fluently is a benefit to the club.
"There's something about the environment. I can talk functionally about what I want," D'Allessandro said. 
Being able to talk functionally is important for the debate team, but much like the varsity teams for sports you don't get there instantly. In addition, with debate you have to go through a year of novice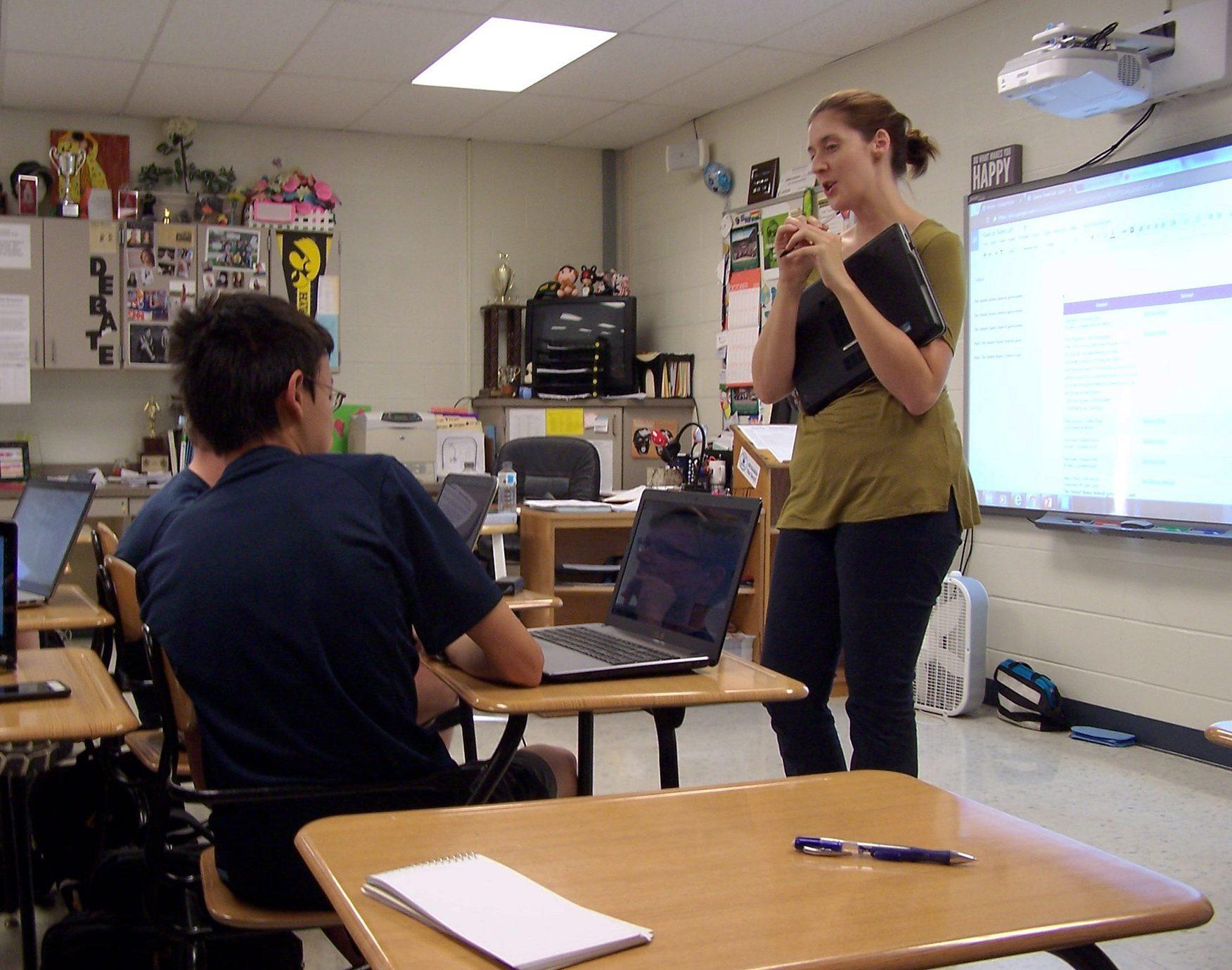 debate before you can join the varsity debate team.
"Join at the beginning of the year," Johnson's advice to interested students if it's already October when you've decided that this is the club for you then you should probably join next year.
"It teaches you the skills to be an informed citizen," said Mrs. Johnson. So, if you're interested in politics, international relations and knowing what you're talking about then consider coming down to room 232.