Although a popular saying in theatre may be 'the show must go on,' in athletics, the game cannot go on without officials; it simply cannot be played. From the surface, this doesn't seem like an issue that comes up often. Officials are always at the game, right? Yes, there are few games cancelled due to lack of officials, but sometimes getting officials to work each game can be a difficult task for administrators. "I can tell you that I had difficulty today," said West High Athletic Director Craig Huegel. "We had a ninth grade freshman volleyball match [set for this weekend] and up until about two hours ago I was going to cancel it because we could not find officials. So we made some panicked phone calls, basically twisted a few arms, persuaded folks. Either you can help us out, or else we're going to have to cancel the match."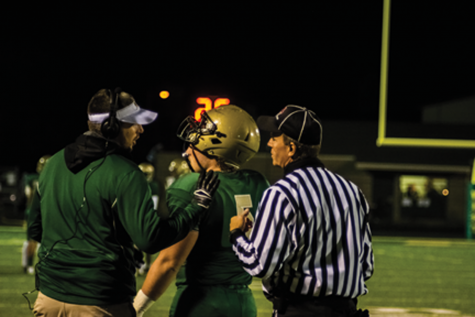 The need for officials can be seen in every sport.
"They control the game, they enforce the rules, they protect the players first and foremost. They are the ones who are in charge out there, and make sure things are going okay," Hartwig said.
For Aubrey Sowers '17, the game is important as a volleyball player and student actively involved in the student section. As an athlete, Sowers and her team put in hours of practicing and preparing for each game so the mere idea of a game being cancelled due to lack of referees is concerning, "I would be so mad [if we couldn't play due to a referee shortage] because the team has put so much effort in during practice […] just to not be able to play in it would be upsetting and unfair," Sowers said.