40 students leave class for sit-in protest
Approximately 40 students left seventh period 30 minutes early to participate in a sit-in at West High.
Today West students planned to sit in silence at 3:30 to protest against recent hate crimes.
The West Side Story asked principal Dr. Shoultz how he felt about the incident, but unfortunately, he had no prior knowledge the event was taking place before today.
"I don't approve of people using school time to protest, I appreciate your passion but you can show your passion at four o'clock," he said.
The big concern to him as an administrator is that the school isn't looked at negatively and students aren't making the most productive use of their time.
"Everything that happens in the school reflects back to me eventually, but I think this is more effecting our time than anything else, had the election hadn't happen, I think things would work differently."
The ICCSD equity director is available for West students to help with reported racist incidents.
"I plan to go up and [witness it], I found out their issue so the equity director [and I] are going to talk to them," he said.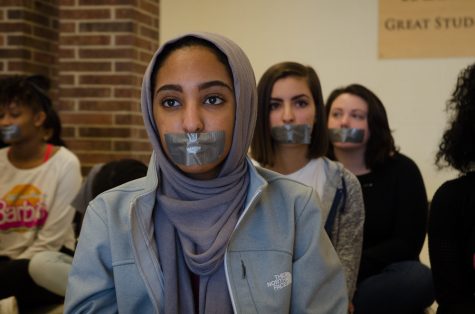 In light of the recent outbursts, Shoultz is undecided as to if the issue has always been dormant at West, or if the election is the root of the cause.
"Donald Trump is probably not going to resign, so I don't know if that's the catalyst or if that is the issue here today," he said.
Jade Merriwether '17 organizes protests not to riot against the election, but rather using the election as support to finally let her and other students' voices be heard.
"This is not to encourage students to skip class, if it was then we wouldn't have the turn out that we did, this is more than skipping class, this is showing your support [and] your rights to protest and prove your right in the community," she said.
Merriwether has arranged meetings with Shoultz quite often this week, despite always holding these feelings.
"I think people are just paying attention now," she said.
Casey McClenathan '17, a white female, was asked why she is participating in the sit in. She explains that she isn't doing this for herself, but rather her friends.
"Even though [the hate crimes] haven't affected me as much, I think that all people are important … regardless as to what race I am," she said.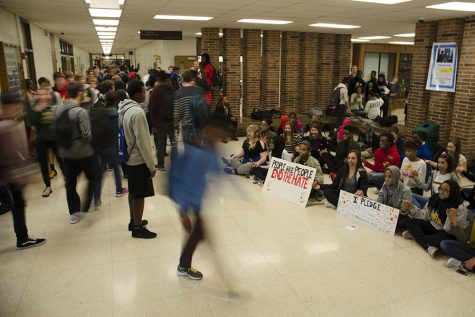 Alyson Kuennen
A student watches the sit-in protest after school on Nov. 15 in the flooded hallways.
Down the hall a group of white males gather around the cafeteria windows to peek and discuss the sit-in happening outside.
"I don't understand the point they're trying to get across, what is the duct tape?" said Nick Fairfield '20.
"What are 40 west high students going to do?" said Alex Kleinow, '17.
"Exactly, the election is over – what are they going to do?" Fairfield said, "Trump is the presidential elect and if anything they're making fools of themselves because I can't understand what's going on and their whole point is to make Trump supporters understand what's going on."
Once the group of boys showed up to the sit in, teachers closed the doors of the room they occupied.
"Why did they close the doors? asks Nelson Brands '18, "they're just separating us even more."
In light of all the different opinions, the silent protest was not stopped.
"I feel that they are using their rights as residents and citizens and they are making their voice heard," said Maria Martin, West High's dean.
For more photos from the sit-in, click here to view a gallery on Flickr.
View Comments (3)
Donate to West Side Story
Your donation will support the student journalists of West High School. Your contribution will allow us to purchase Scholarship Yearbooks, newsroom equipment and cover our annual website hosting costs.
About the Contributors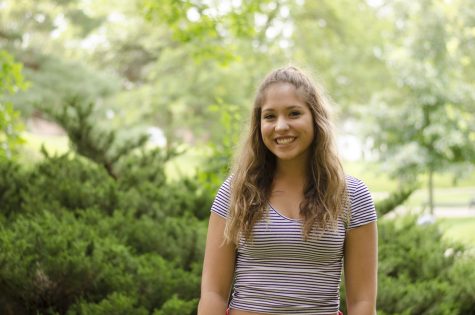 Taylor Shelfo, Broadcast Anchor











Taylor Shelfo is a senior at West (class of 2017) and this is her first year on staff.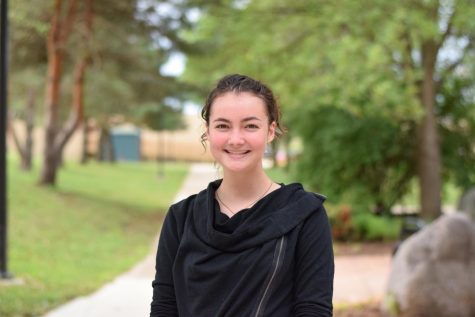 Alyson Kuennen, News Editor, Photographer









This is Alyson's second year on staff where she is a news editor and photographer. As a senior she spends her time working, working and...