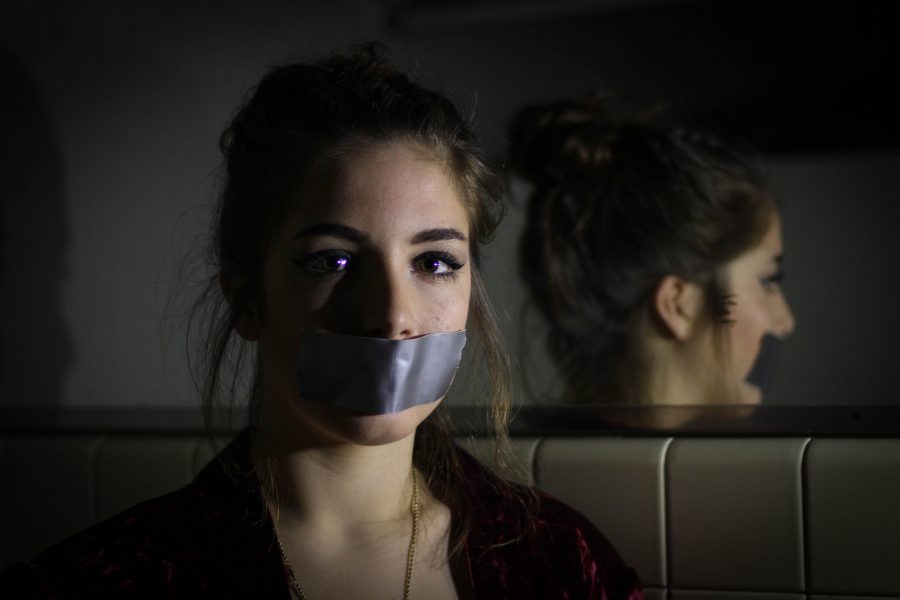 Teresa Knecht
Her legs shook violently under the table as she held both of her hands tightly together. She rubbed them against each other as she tried to get at least a word out. One stumble of a word led to another change in leg position. One simple question from me showed my ignorance as fresh streaming tears dashed down her face, running to her chin. They were moving so slowly that they left a remanence of wet streaks on her pink cheeks. One question brought a swing of depraved memories as she once again shifted leg positions. I never knew the meaning behind an "ignored no," until I stared into her eyes and tried my hardest not to cry.
As many seniors get ready to go to college, they are at a higher risk of experiencing sexual assault. Not only have the sexual assault rates increased this year on college campuses, but research from RAIN shows that 50 percent of sexual assault occurs in the first four months of college. First and second year college students also have an increased risk of getting assaulted. However, for victims of early sexual assualt, this is more than just a nightmare.
"Everytime I see this person I avoid eye contact. I get very shaky," said Sarah Ahmed '17, a sexual assault victim, as she opens up about her experience. Ahmed plans on going to college next year. Because of her experience, she is more willing to take online classes, so she doesn't have to face another tragedy. Ahmed said she has very bad anxiety and the experience makes it difficult for her to be around this person or even present in front of a class if he is there watching her.
"I definitely remember it. I had mental issues before that and after that, it was way worse. The next eight months I ended up going to the psych ward three times. I got diagnosed with PTSD because I got nightmares every night of things related to it," said Caroline Young '18, another sexual assault victim. Young was assaulted off school grounds and the experience has taken a toll on her life. Yet, Young thinks this encounter will help her college experience, since she has had experience seeking help, and now knows the signs. Young said students should try and avoid situations that would link to sexual assault, such as parties and walking alone at night. Her experience also has a big affect on her relationships. "I do not like sexual stuff stuff at all, because it reminds me of the situation. I'm not sure if it will affect me forever, but if I get in a situation where it reminds me of it all, I just have terrible flashbacks. I have avoided getting close with anyone and have serious trust issues now as well."
I sat down with West High's assistant principal as well as Molly Abraham and John Roarick, two school administrators who deal with sexual assault cases. Aware of the increase of sexual assault on college campuses, they urge students to speak up now and in the future so they can get help. Students have the possibility to talk with staff members they trust and teachers who volunteer to be a safe zone person. A safe zone teacher is one who is open to talking with students about any situation that may arise. "I'm sorry it happened, and I want [the students] to know it's not the way you dressed or something you said. You are not to blame for it. I need students to know there are resources to help cope," said Abraham. The same message is also said by Young and Ahmed; they encourage students to come forward because no one should not have to go through this alone.