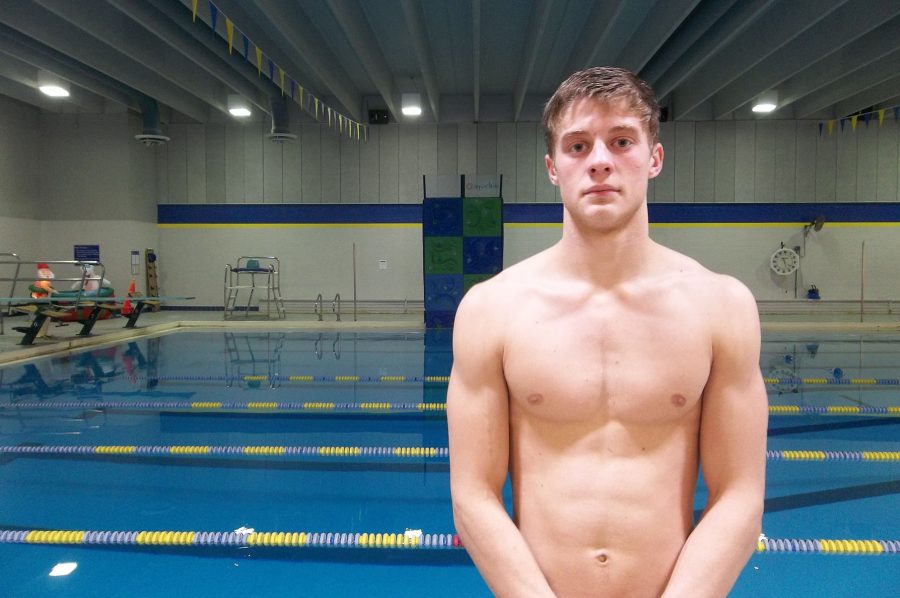 Brennon Keen '18
As the younger brother to the legendary Aiden Keen '16, Brennon Keen is making his own mark on the varsity team.
West Side Story: When did you first start swimming?
Brennon Keen: I started really swimming decent my freshman year, but I did IFLY when I was younger and I've grown up watching my brother swim so I think that helped.
WSS: What have you enjoyed most about this season so far?
BK: I enjoy winning all the meets that we've had so far, being in the water everyday with my friends and teammates, and working hard to get to state in February.
WSS: What are your best events?
BK: My best events by far are the 50 and 100 free. Basically all I swim are just sprints, the opposite of what my brother Aidan [Keen '16] was best at.
WSS: So was Aidan more of a 500 freestyle and a 200s swimmer?
BK: Yeah, those were his best events and they are the longest events you can do in high school swimming, so I've always called him a long distance swimmer.
WSS: What are your goals for this year?
BK: I want our team to be undefeated in the rest of the small meets, make it to state in the 50 and 100 free, and I want our team to either win or get top three in districts and conference, and top 5 at state.
WSS: What inspires you to keep swimming?
BK: Definitely my brother is the person who inspired me the most to swim and stick with it. Watching him go from a beginning swimmer when we were both super young to an Olympic Trials swimmer has been amazing, and it motivated me to get better.
WSS: What are your future plans for swimming?
BK: I don't really know at this point. It depends on if I get a lot better and get offers from a good college or not. But I doubt that I will swim in college, I'm just not fast enough right now. But I'm definitely swimming for West again my senior year.