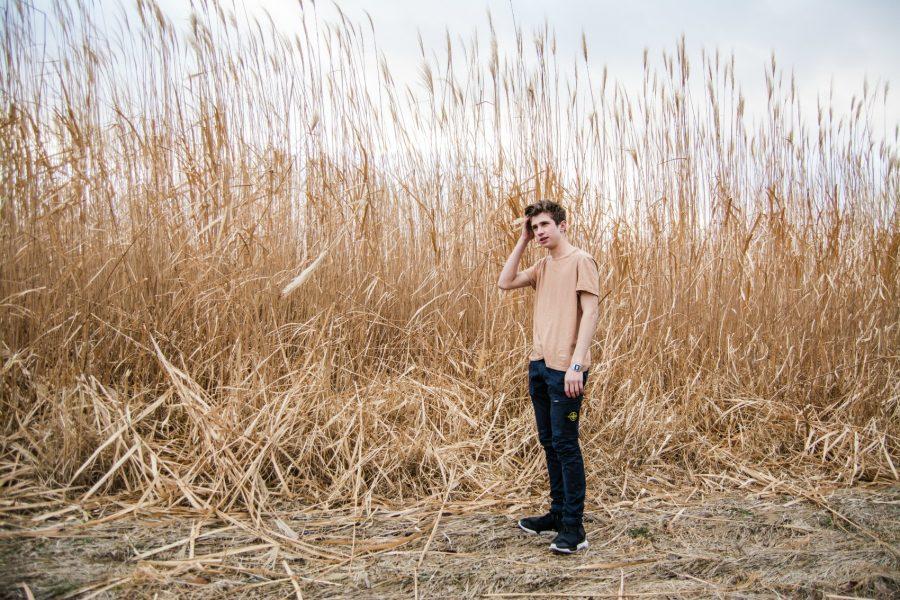 Nick Pryor
WSS: Have you always been into fashion?
I've been into clothes since the end of eighth grade. When I was little I would always look at the Gucci stores and thought that the fashion was so cool and that's when I found out I really liked clothes.
WSS: Do you create your own kind of look or look at magazines for inspiration?
I try not to copy off of [magazines] and I also try [to] find pieces I like and see what happens. I would say probably a little bit of both.
WSS: Is there a certain kind of look you are always going for?

I have no idea what look I'm going for, but every day [my look] is different. Sometimes I try to get an avant garde kind of look and sometimes it's like a street kind of look.
WSS: Is there a certain time period or country that has inspired your look?
Russian streetwear; I really like the baggy or sweat suits. I also really like designer Gosha Rubchinskiy, and I really like what he is doing right now. I was inspired by the early 2000s when the big labels like Raf Simons and Rick Owens came out and became something big. Also I really like the 70s.
WSS: Is there anyone who plays a big role in how you dress?
This one guy on Instagram's name is Leo Mandel. He is fourteen, and his style is not for me, but I like what he does [because] he just wears clothes that aren't in, and mixes really weird colors. Yet I really like the look of it. He makes something [out of what is] a little different.
WSS: Have you ever thought about going into fashion?
No, it's just not an industry I want to be involved with. I also haven't really thought about it much. .
WSS: Would you call yourself a sneakerhead?
Another way I kind of got into [fashion ] was from buying all of those Jordans and then going to Supreme and Bape, which are really big now and have mixed in with the sneaker culture. I wouldn't say I'm a sneaker head by any means.
WSS: What are your favorite brands?
It always changes, but some timeless ones are Rick Owens, Saint Laurent, Raf Simons and Y3 — those are the big ones.
WSS: What are your thoughts on second hand stores?
I buy a lot of stuff second hand; I really like it. I also really like finding archived pieces from past seasons.
WSS: Any suggestions for those who want to pursue fashion?
Do what you like and don't let anyone tell you something doesn't look good. If it looks good to you, that's all that really matters.