Iowa City actors band together for protest reading
Last Friday, a group of actors from Iowa City gathered to do a reading of the Shakespeare play "Richard III" in protest of Donald Trump's Inauguration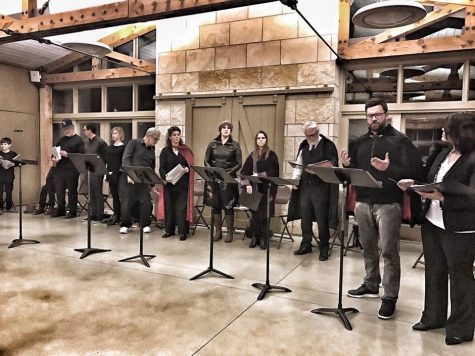 On Jan., 20 a new president was sworn into U.S. office. He did not win the popular vote, and was not an actual politician. A day into office, and funding has already been cut for programs (that don't take very much money from the White House), including NPR and PBS. A greedy leader with no appreciation for the arts has been sworn in. But this means that artists and connoisseurs of art forms must work harder than ever before to preserve intellectualism and the causes that are threatened which we all hold dear. On Friday, a group of Iowa City actors banded together a staged reading of Shakespeare's Richard III in protest of the inauguration.
The classic play, if you are not already familiar with it, follows the journey of tyrannical Richard Duke of Gloucester, as he murders everyone in his way to becoming King. The play was specifically chosen for its content, as it depicts a corrupt leader who cheats to get into power. This is ironic, of course, considering the situation that the reading was in protest of.
The reading was directed by Ron Clark of Riverside Theatre, and produced by Clark and local musician Tara McGovern. It was held at Coralville North Ridge Pavilion this past Friday. Doors opened at 6:30 p.m. and the performance started at 7:00 p.m.. There was a wide array of refreshments to tide over the audience until the show began. The script was cut down to 90 minutes, as the full text clocks in at three hours. The play is already one of the Bard's more accessible works, with a very riveting narrative involving murder, intrigue and corruption. However, the abridged text still did a good job at speeding up the pace and keeping things moving for those in the audience who might not be familiar with Shakespeare's works.
The performance was done in a style of an informal reading, in a similar vein to a reader's theatre. The actors had their scripts on stage, but the there was more acting and interaction between the players than in a traditional reader's theatre. The actors were all very into the script and breathed a substantial amount of life into the Bard's eloquent text. Due to the nature of the performance style, there was the occasional flubbing of lines, but this is to be expected. It's a live reading and, by definition, informal. There was enough energy and conviction to draw attention away from this.
While the event was free, donations were encouraged. All proceeds that were donated to the ACLU (the American Civil Liberties Union), a nonprofit and nonpartisan that seeks to defend the rights granted to everyone by the constitution. The ACLU is needed now more than ever, but it's up to individuals to help support it since it is a nonprofit. $743.25 were raised on Friday for the organization.
The fact that this much money was raised, and that the pavilion was packed to nearly full capacity is a cause for hope in these times. It's a testament to how much work we have already done in opposition, and this was only the first night. There has been a very consistent amount of protest in the months following the election. And already, after just two days, in Iowa alone there have been multiple protests. Not to mention all around the world, in the form of women's rights protests that have been drawing crowds larger than the feeble bunch that made it to Washington for the swearing in the Commander in Chief. While these are times when many causes held dear are threatened, we only need to keep up the substantial progress we have made in these two days. It's up to us to make art and stand up in protest in these tumultuous times.
Leave a Comment
About the Contributor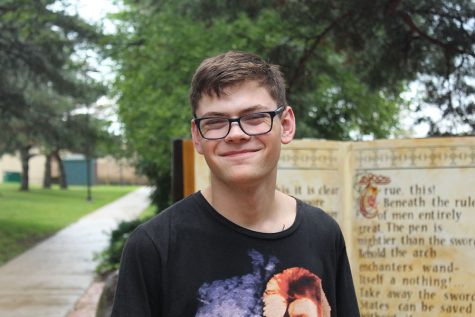 Harry Westergaard, Arts Editor, Co-Copy Editor
Harry Westergaard is a senior at West High and this is his third year on staff. He does a little bit of everything on staff, working primarily as the Arts...