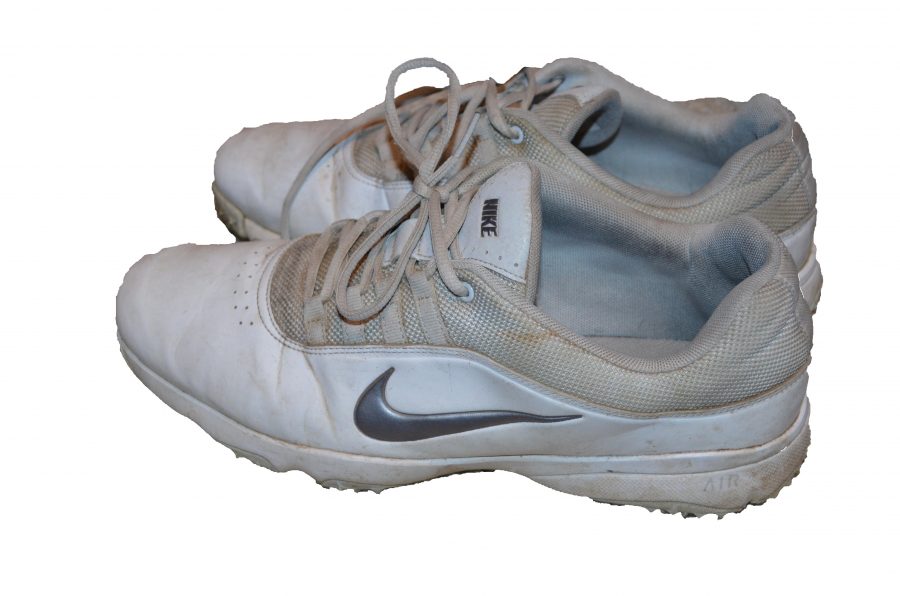 Golf
Despite seeming like a sport in which players don't move around as much, golf shoes are designed very specifically to sport.
"Golf shoes are different from other shoes because they're tight on your feet and made for traction. When you swing the golf club, a lot of stress is placed on your body, which is why shoes with spikes are so important. If you have normal tennis shoes, you'll likely lose balance when trying to swing, and hit your ball in the weeds," said golfer Kyle Jenkins '17.
When choosing which shoe to buy, Jenkins looks for simplicity.
"I usually look for shoes that fit well. There's not a whole lot that goes into it, any shoes work for me as long as they're not bright neon with pink laces or anything like that," he said.
As in many other sports, Nike seems to be a big name in golf shoes. A popular brand that is specific to golf is FootJoy, which Jenkins also considers when buying.
"The price varies depending on how nice the shoe is, but [it's] typically 40-60 [dollars]," he said.
One aspect of the shoe Jenkins doesn't like is the discomfort of the soles.
"If I could change anything, I would make the soles of the shoes better," he said. "When you walk 18 holes, your feet can get pretty sore, so the soles of the shoe are crucial to being comfortable while playing."
Donate to West Side Story