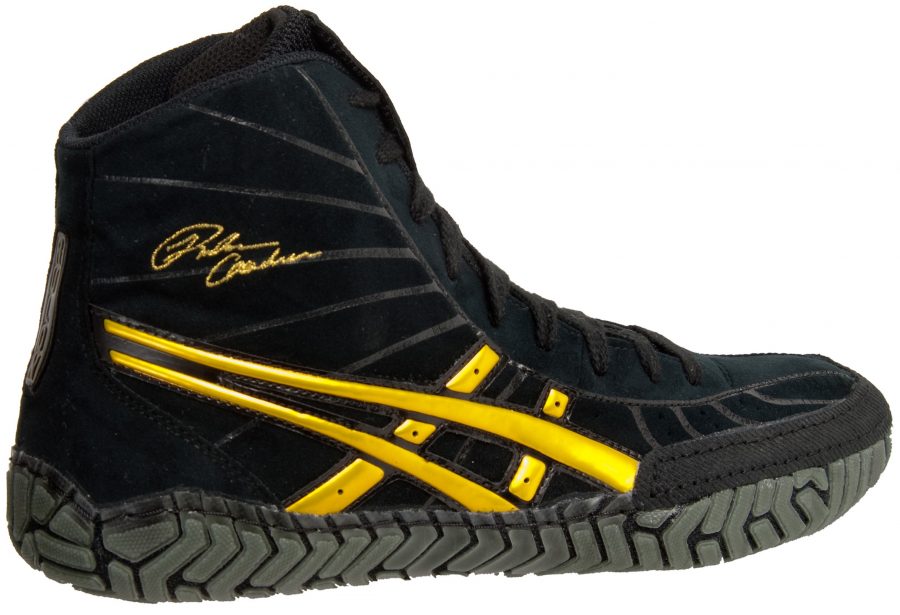 Wrestling
In the heat of a match, the grip you have on the mat can be a game changer. Wrestling shoes were designed with just this in mind.
"They're light, comfortable, they fit like you're barefoot and they have amazing grip," said Jackson Brennan '20.
The thing that makes wrestling shoes superior to all others in Brennan's mind is their comfort.
"Most shoes aren't very comfortable and after long games or tournaments you can't wait to just get them off. I don't feel that way about wrestling shoes. They're very comfortable even after long days at tournaments," he said.
Unlike many other sports, Nike is not the leading brand. Asics are the most common brand of wrestling shoes sold. When asked about the best brand for wrestling, Brennan's answer was straightforward.
"Asics," he said. "They make the best wrestling shoes out there."
The extreme comfort doesn't come without a steep price, ranging from 100 to 150 dollars. This tends to be expensive, given the fact that wrestling shoes don't last very long.
"I usually have to get a new pair every season," Brennan said.
Donate to West Side Story