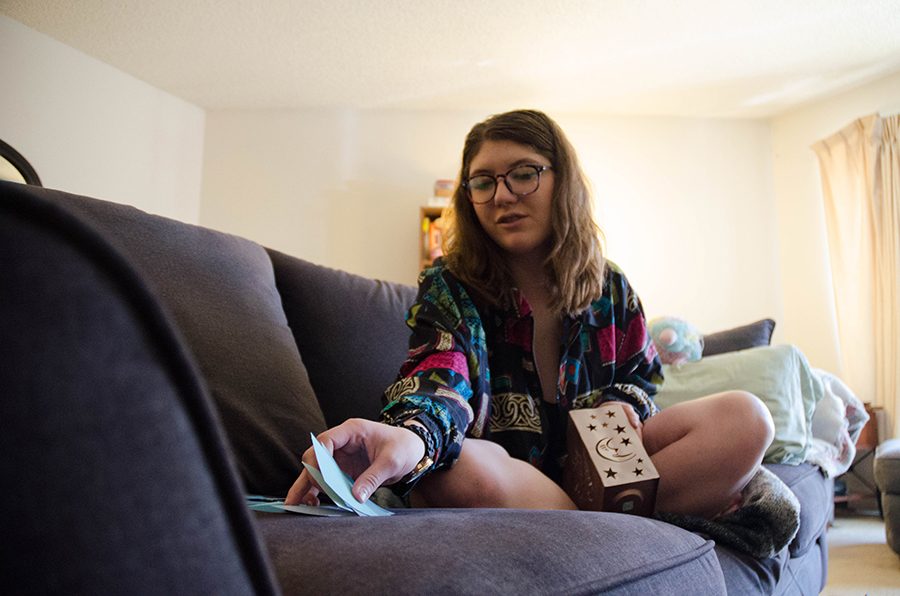 Alyson Kuennen
But, unlike other things, her artistic passion was not something that Shaver lost hope in during the time it took for her to get back on her feet.
"I did more art than usual [during that time]. I would just go home and draw," she said. "There is art in everyday life, and that is what inspires me. I am also inspired by my emotions, since art is a really good way to get out of your own head. It is basically free therapy at home, and you can draw or paint your feelings."
Another strong force that kept her going was the help of her friends, two of whom opened their homes for her before she found a more permanent place with her best friend, Alejandro Drey '17.
"[Shaver] and I are more like siblings, so when she moved out, [my mom] said it was okay for her to move in with us for a while. She then just became part of the family," Drey said. "It sucks that she had to move out . . ., but it is probably the best thing that happened to her."
Without the support of her friends and others around her, Shaver feels as if she wouldn't truly have a family.
"I am proud of the fact that I got through that situation because it was very hard to do, but I also really appreciate all of the help that I got from all my close friends that really care about me," Shaver said. "Sometimes family can be the strangers you meet in life, and your family that is your blood can become those strangers. That is what happened to me."