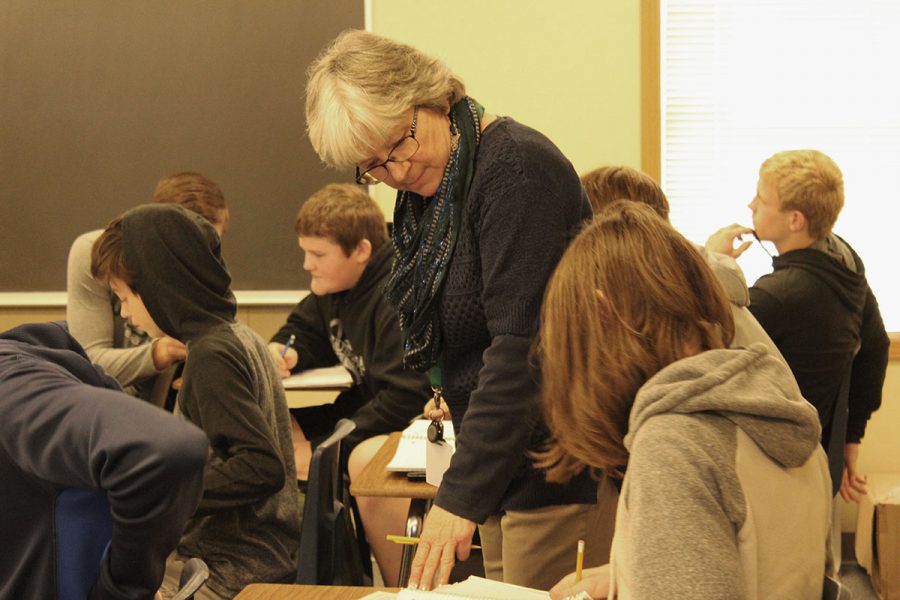 Kara Wagenknecht
"I find it puzzling that you would choose math, science and French instead of home economics," said school counselor Mr. Randolph. "After all, you will be in a classroom environment filled with young men."
"You see, becoming an engineer has always been a dream of mine, and I'll do whatever it takes," Joye responded. "I'd very much like to take French, math and science during my four years of high school."
Not only would Joye Walker complete her own plan for her four years of high school, but she would also go on to become the school's valedictorian.
Achieving this feat was no coincidence. Times were changing as the United States withdrew from the Vietnam War and Walker recognized this as a chance to withdraw from old conventions; she wasn't going to take Home Economics like Mr. Randolph expected. Instead, she was determined to pave her own path.
"[School] isn't all about the brains, it's more about work ethic and motivation," she said. "[Success] is all about how hard you're willing to work. Being a woman, it was easy to see that I had to work harder."
After navigating through the modest paths of high school, the neverending halls of the University of Iowa awaited. Upon arrival, Walker was ecstatic as she was one step closer to achieving her goal of becoming an engineer. Time after time, however, her professors showed clear favoritism towards the males, manifesting itself as a feeling of unwelcomeness for Walker. From euphoria to despair, Walker now had to prove her resilience.
"[Those professors] just made me feel like I didn't pass muster; I just wasn't good enough," she said. "Being a very good student in high school, I was accustomed to being pointed out as [exceptional]. Perhaps that wasn't a very good thing because I felt like I was doing such great work and yet I wasn't necessarily feeling the rewards that you generally feel."
Years later, though, Walker reaped those rewards when she and her ex-husband were building their own house. Although there were physical constraints, Walker felt obliged to contribute to the project. Naturally, she tended towards the architectural and mathematical components of the project. Only then did she identify the origin of her infatuation with engineering: math.
"[Math] was my true strength and I didn't recognize it, so, in some ways, [my bad experiences] in college weren't such a bad thing," she said.
Fortunately, Walker eventually did recognize her true passion. Even with the complications of having children and finishing up the house, she was so sure of it that she decided it was time to go back to college in order to become a math teacher. Returning may have dredged up the mournful memories of the past, but she was set on making the most out of her college experience.
Intimidation may have been circulating Walker's mind as she stood out as one of the oldest among all the young and talented scholars, but her impressionability quickly diminished. Ultimately, she accomplished much more than what she expected with her passion to accredit it to.
"I wasn't afraid to do something [outrageous]," she said. "When I would write proofs in geometry, I was aware that there is some aspect of creativity; there is no recipe. You don't need any formulas, you just need a strong base of fundamentals and know how to apply them."
From being a victim of sexism to grinding through the sleepless nights of college, Walker always remained dogged in her efforts. Although she didn't end up as the engineer that she originally dreamed to be, time healed that wound—and to great effect. Now a precalculus instructor at Iowa City West High School, she incorporates these experiences into her teaching, striving to inspire students. As a result, she is proud to be where she is today.
"Perhaps I might've earned a lot more money by becoming an engineer, but [my job] wasn't ever about the money—it was more like an intrinsic motivation," she said. "[Achieving my goals] was worth every moment of sweat; I wouldn't trade it for anything. The way that my life turned out, I don't think it could've been any better."