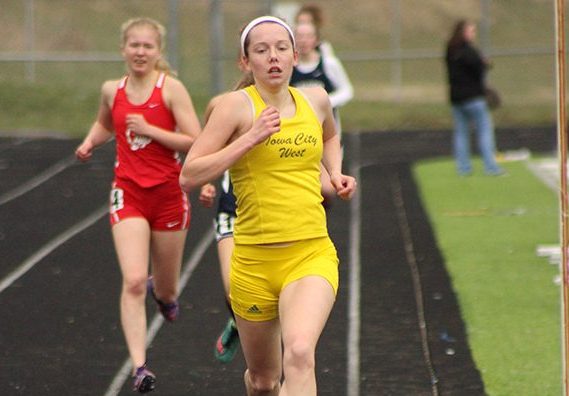 Gabby Skopec '17
Events with personal records – 3000 meters (10:31), 1500 meters (4:54), 800 meters (2:22), and 4×800 meter relay.
Favorite event – 3000 meters.
Pump up song before meet – "Flesh and Bone" by The Killers.
Favorite food – Any variation of potatoes.
Favorite professional athlete – Molly Huddle.
Goals for the season – To be team state champions, and to be an individual state and Drake Relays champion. I would also like to break the school record in the 3000 meters.
Donate to West Side Story