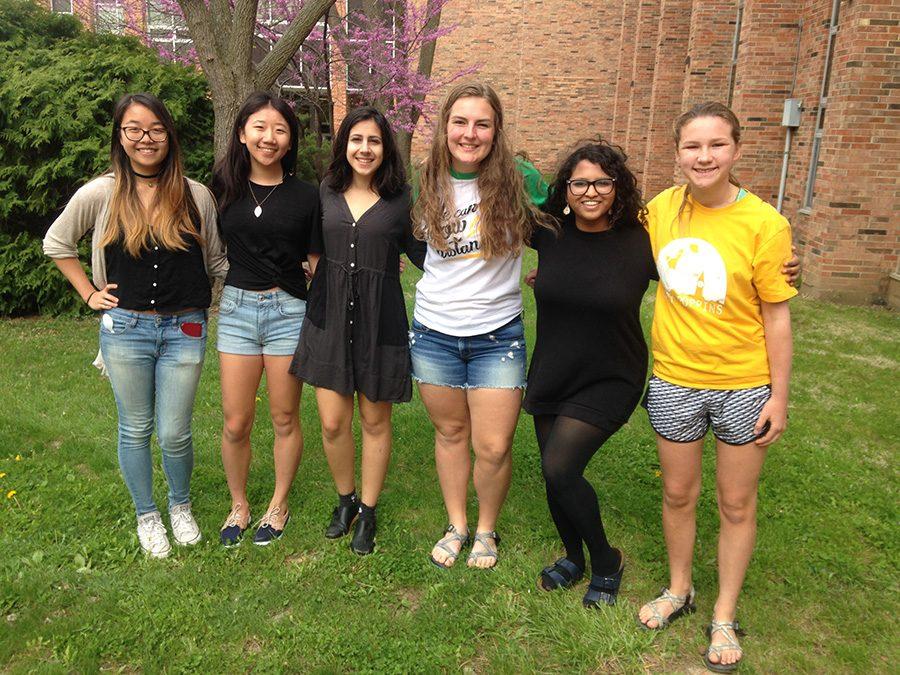 Sarah Longmire
Quill and Scroll International Honorary Society for High School Journalists declared West Side Story Designer Wingel Xue '18 an International Sweepstakes Winner in Quill and Scroll's Writing, Design and Photo Contest for her ad design titled "Oyama Sushi." Quill and Scroll also declared the following students as National Winners for their work:
Leah Dusterhoft '17 won in the opinion column category for "The D1 expectation."
Eleanor Ho '17 won in the editorial writing category for "Comm(unity) against hate."
Simran Sarin '17 received 1st place in the blogging competition for her blog, Simply Gestalt.
Allie Schmitt-Morris '19 won in the photo slideshow category for "D.C. Photos."
Samalya Thenuwara '18 won in the multimedia storytelling category for "Living life with Rett Syndrome."
Winners are eligible to apply for one of the $500-$1500 Quill and Scroll journalism scholarships. There were a total of 1744 entries in this competition in all 21 divisions, with a total of 200 entries selected as National Winners and 253 individual student winners in all categories. The categories include: editorial writing, editorial cartooning, news writing, news feature photography, sports photography, feature writing, opinion columns, review columns, individual in-depth reporting, team in-depth reporting, advertisement, sports writing, photo illustration, infographics, multimedia-features, photo slideshow, cover design, profile, political writing, health, science and agriculture writing and blogging.
For information on past West Side Story Sweepstakes and National winners, go to wsspaper.com/awards.