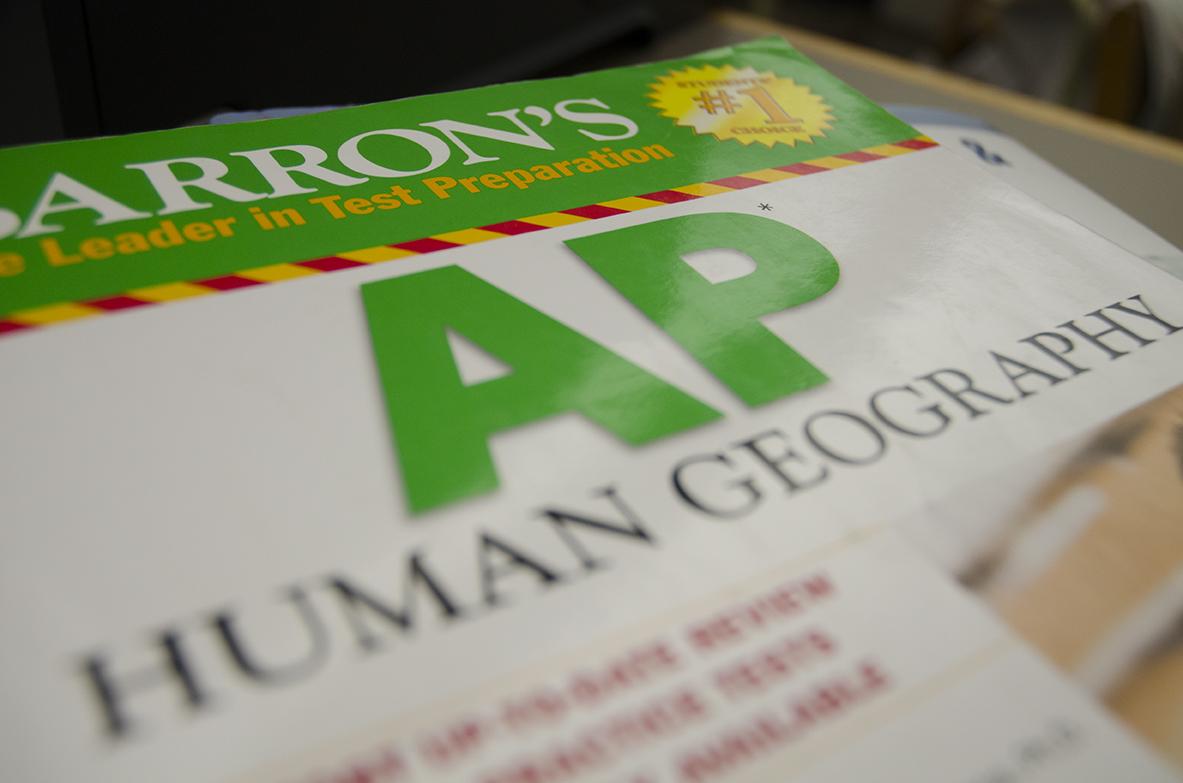 Alyson Kuennen
At Scarsdale, New York's public high school, parents, critics of AP courses and faculty sat down and asked a question circulating the country: Should we be manufacturing students with an advantage on college applications? Or should we be cultivating an exchange of ideas to be subjected to debate and reason, rigorous discussions and exposure to diverse thought, critical thinking skills, and ability to work with others on complex problems?
AP courses were first given in the 1950's as a way for ambitious students to take college-level classes and earn college credit for their work. Like cell phones and other once-elite products, they have become omnipresent. According to statistics released by the College Board, in May 2013, 2.2 million students around the world took about 4 million AP Exams. Every year, millions of high school students enroll in AP courses at an annual growth rate of ten times the yearly percentage increase in the number of high school graduates. Many believe that AP courses are therefore beneficial, as participation is so high. The biggest positive argument for AP participation is that high performance in rigorous courses correlates with higher college grades and graduation rates; however, this only means that students who do well in high school will do better in college.
A study by the Thomas B. Fordham Institute, an educational research organization, highlighted the ever increasing popularity of AP courses. According to the study, 32% attribute AP growth to an increasing number of students who want to be challenged at a higher academic level. The researchers thus concluded that students were likely enrolling in Advanced Placement courses for "utilitarian or pragmatic reasons, not intellectual aspirations."
According to the study, teachers are also motivated in this way. The researchers pointed out teachers' concerns about high schools' hoping "to burnish their reputation by showcasing A.P." To illustrate, the study found that 75% of teachers believed school administrators expanded A.P. courses "to improve their school's ranking and reputation in the community."
Although most teachers were satisfied with the AP program's quality, 90% explained the growing attraction of AP classes as a way for students to make their college applications stronger. Ultimately, they found that many students enroll in rigorous courses to polish their résumés. It's clear that AP exams have become a litmus test for a school's and student's caliber.
It's unfortunate that in the race to produce the strongest college application, students lose sight of arguably the biggest benefit to rigorous classes: being surrounded by those who wish to discuss challenging ideas with those who care deeply about the subject. Piling on AP classes has caused learning to be a means to an end–getting into college–rather than an opportunity for in-depth exploration. If students applied to college with the intention of retiring after graduating, the AP pile-on would make incredible sense; however, in the process, students are not being subjected to as rigorous discussion or critical thinking skills. It's every man for himself, and it's up to the students to determine if they want to cultivate such an atmosphere. In the coming years, high schools will have to consider whether to make restrictions on who can or cannot take higher-level courses.