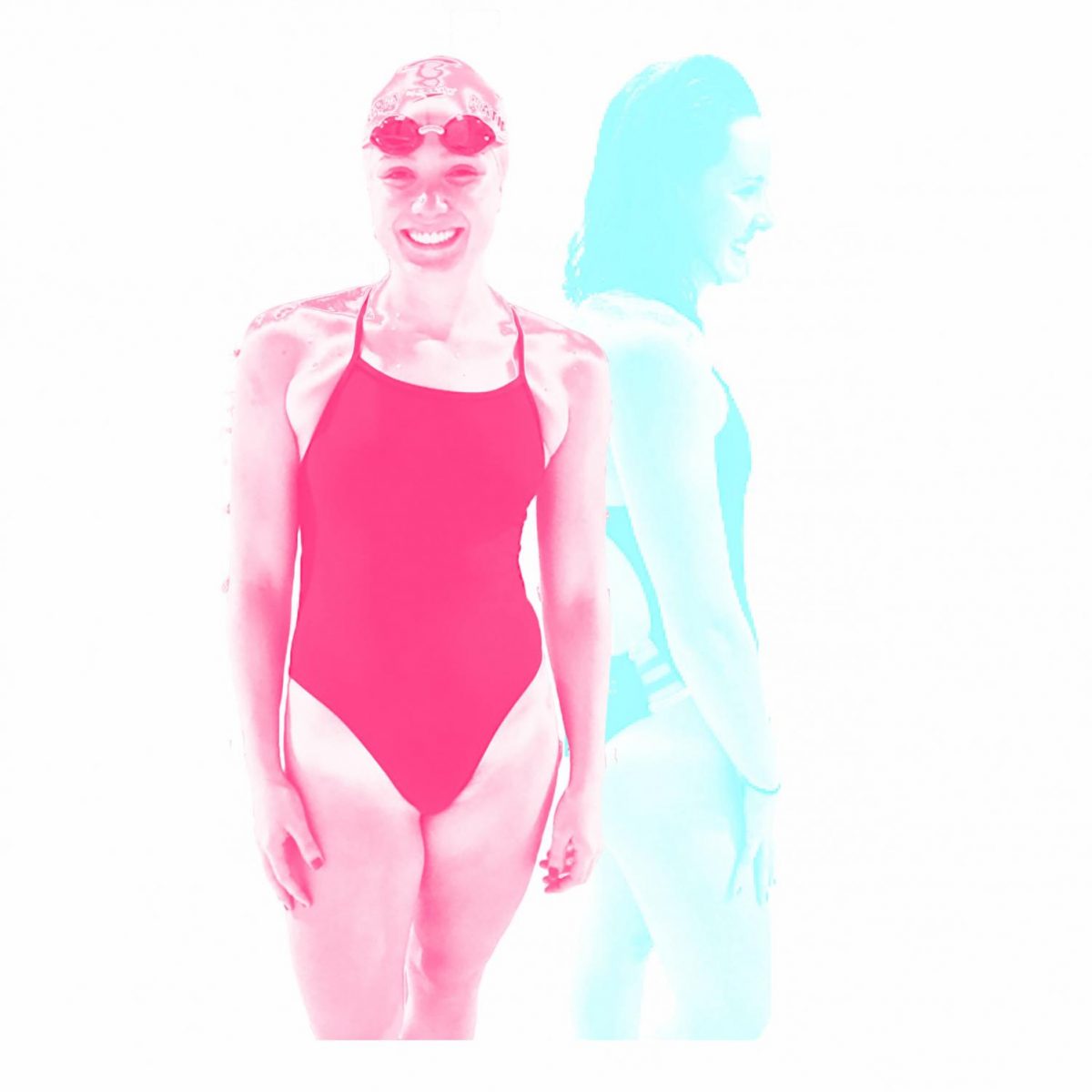 Sean Brown
Already a world-class athlete. Already an international champion. Already a prospect for the 2020 Olympics. And only a senior in high school.
Ruby Martin '18 hadn't even started her junior year when she came close to traveling to Rio in 2016 for the Olympics. She competed again at the international level this summer, winning the 200 long-course meter butterfly at the U.S. Open in 2:10.18. Martin defeated athletes with years of training and experience on her, including NCAA honorable-mention All-Americans Sharli Brady and Vanessa Krause.
"Going into finals, I can't think about it too much because … it can be too much mentally sometimes. I just have to relax and not really think about it, so going into it about ten minutes prior was when I turned on and was like 'you know I'm gonna give it a shot' and it went great," she said with a beaming smile.
Teammate Nick Saulnier, who traveled with Martin to the U.S. Open, knew she was in competition mode from her demeanor.
"At these elite meets you can definitely tell her mood changes. She's there to do amazing things and she always does those amazing things. She definitely just gets more serious; she focuses on her races … [and] she's there to swim fast and race," he said.
Iowa Flyers head coach Nathan Mundt also saw a difference in her championship swim. Entering the final session in second position, he knew she had a shot at winning.
"It came down to that: just racing the person next to you and being better a little bit on the second half of that race, which she really did better than she ever had before," he said. "Winning the US Open championships in the 200 fly really spoke volumes about how tough of a racer Ruby really is."
Tough, to say the least. Becoming a U.S. Open champion wasn't part of Martin's plan; she only decided to attend the meet about one month in advance.
"At the beginning of the summer, I went to nationals, which was also considered World Champ Trials and I competed there. I guess that was my biggest focus of the summer and I tapered down completely for that," she said. "The meet went well but it just didn't go exactly how I wanted it to time-wise."
That last-minute decision to compete in the U.S. Open came with its own challenges. First, this new meet was to be on an international level compared to the national restriction set for the World Champ Trials. Additionally, she was only given a short amount of time to prepare.
"I had to work myself back up immediately after trials, which is always not fun," she said. "It's kind of like getting back into shape right after you thought your break was coming, so it was difficult. It didn't feel too nice, [and] I only had about a month which is not a lot of time [in] swimming."
Although it did come with its challenges, Martin was a fan of the rest time allotted in such a large meet. At the U.S. Open, Martin was allotted about eight hours between her preliminary and final swim, compared to the four-to-five hours she would regularly get at a meet.
Looking to the future, Martin has her sights set on traveling to several other large competitions. Already a member of the junior national team, she is looking to join the likes of Katie Ledecky and Ryan Lochte on the national team. To earn this honor, a swimmer must have one of the top six times in the nation by the end of the summer with respect to their event and gender.
"My next big meet that I will be tapering down for is Speedo Junior Nationals, [which will be] held here in Iowa City, which is not normal. Last year it was in Texas and the year before that it was in Washington, and they're actually holding it in downtown Iowa City. It'll be nice to sleep in my own bed at night and not have to travel anywhere," she said.
National and international meets will surely be in Martin's future, but Mundt attributes her current success to her strong work ethic.
"Ruby is, first of all, really talented but on top of that she works extremely hard to develop that talent and develop herself into an elite competitor," Mundt said. "She's always one that wants to improve and has the drive to do that."