It's gonna go down in flames: a "Little Fires Everywhere" review
Celeste Ng's second novel is a gripping character study, ripping apart suburbia and idyllic lives to expose their true colors.
Have you ever read a book so magical it took your breath away? Maybe there wasn't even actual magic within those pages. It was the writing, so rich and detailed, the characters, so real and explored, the setting, so picturesque and idyllic and the situations, so magnetic and thrilling, that made you want to explore this place and never leave.
"Little Fires Everywhere" is that book.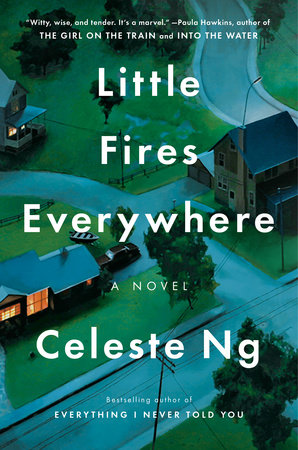 Celeste Ng's second novel is a masterpiece, an intense character study set in 1998 Shaker Heights, a suburb in Cleveland. It's a time when order slowly begins to crack as a custody battle shakes up the very core of the town. It's a time when teenagers rebel, fall in love and make decisions they don't know if they should regret or not. It's a time when racism is uncertain, as people are accepting but maybe unwilling to really accept other cultures. It's a time when mothers are caught in tense relationships with their daughters, teenage boys fight and pasts are brought into question once new people are settled into town.
The book takes a while to get going, like honey unspooling from a spoon, but once it does, it has you by the teeth and doesn't let go. You grow to love all the characters, even the ones that make you angry. Your breath gets caught in your throat when more details are revealed about them. You join both sides of the fight and see why people think they're right and why others think they're wrong. But you also feel the power of first love, the quaint life of suburbia America that's never really quaint, the racial tension and the beauty of Ng's prose.
The best place to get started is the writing. Not only are there epic fire similes and metaphors that relate perfectly to the title, but the overall presentation is stunning. The dialogue, the development of each and every character and the excellent use of figurative language are all treasures waiting to be discovered.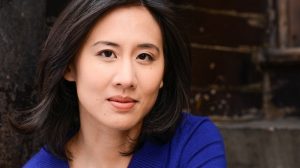 The characters are also the richest I've read in any book. From Mrs. Richardson, the perfectionist housewife with a beautiful family that lets new tenants stay in the family's second house, Mr. Richardson, a lawyer that loves his family but breaks ethical code to spin a story, their new tenants, Mia and Pearl Warren, vagabond mother and daughter, Mia a photographer and Pearl a quiet but romantic girl who is slowly getting used to staying in Shaker Heights, to even each of the Richardson children: Lexie, the ambitious high school senior with a loving African-American boyfriend, Trip, the heartthrob with hidden layers who slowly falls in love with Pearl, Moody, the songwriter who likes Pearl and can't stand his older brother and Izzy, the firecracker who can't keep her emotions in check but is fierce and loving. Ng takes what may sound stereotypical and makes it whole and fresh and invigorating. She even gives minor characters love, from the tenant living below the Warrens to the adoptive mother of Mirabelle/May Ling, the birth mother herself and the lawyer that represents her in the trial.
Lastly, there's such a gripping plot. Granted, it starts off slow, taking its sweet time to get Mia and Pearl situated in the lives of the Richardson family. But the slice-of-life moments are always different and charming in their own ways. Yet once the custody battle kicks in, the real fun begins. With the adoptive parents struggling to keep Chinese Mirabelle in their loving care with plenty of money while her birth mother wants her back because she can provide the connections to her heritage, you won't be able to look away. It also gives Ng the chance to explore multiple motifs. There's the idea of second chances, whether a mother who wasn't able to take care of her child and left her on a fire station stoop should have the state decide what to do. There's right vs. wrong, on who's really to blame and who's heroic. There are relationships, the strain between mother and daughter and the intense love found there, the casual hook-ups that become something more and the dedicated couples that come undone. And there's starting again, how sometimes all you need to do is burn everything down so something new can be created.
"
Celeste Ng's second novel is a masterpiece, an intense character study [that] takes what may sound stereotypical and makes it whole and fresh and invigorating."
— Luke Reynolds
Celeste Ng has truly done something special with "Little Fires Everywhere". It captivates, mesmerizes and ignites little fires again and again in a reader's heart. For those YA readers wanting to cross over into adult literary fiction, this is the perfect gateway book.
Leave a Comment
Donate to West Side Story
Your donation will support the student journalists of West High School. Your contribution will allow us to purchase Scholarship Yearbooks, newsroom equipment and cover our annual website hosting costs.
About the Contributor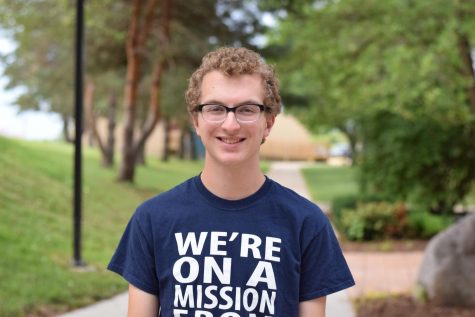 Luke Reynolds, Copy Editor, Anchor, Reporter
This is Luke's first and only year as a member of West Side Story. He'll be kept busy with anchoring, editing and reporting, but he's gonna have fun while...