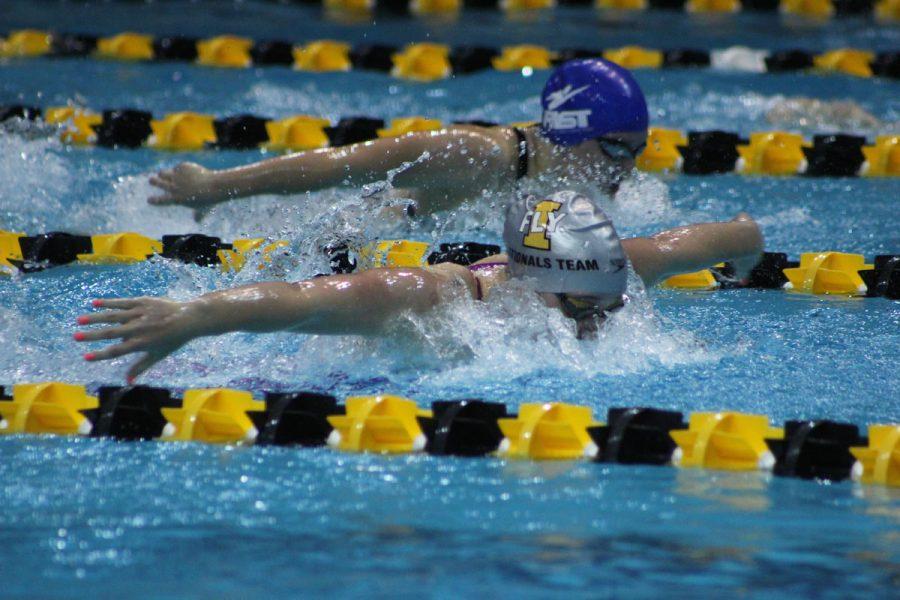 Kara Wagenknecht
For West High swimmers, the trip to the Speedo Junior Championships was a short one.
"It was nice that I could just still sleep in my own bed and didn't have to wake up that early or travel anywhere," Aurora Roghair '21 said.
Agreeing with her teammate, Ruby Martin '18 enjoyed the location but noticed some differences in the ambiance of a national-level meet.
"It's a state-of-the-art pool and it's fairly new," Martin said. "To be honest it didn't feel like junior nationals because I was so used to the pool and the environment. [There] was definitely a different vibe in the pool compared to other Iowa meets."
Roghair competed in three events at the meet, with her best place of 16 coming in the 400 meter free relay, which she anchored to finish in 3:26.26. One of the largest meets she's been to, the Speedo Junior Championships felt the pressures of swimming in a competitive field.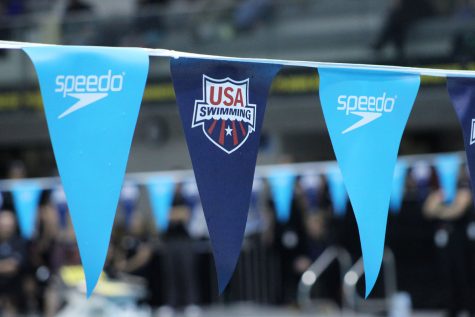 "Every year I go to like two of these kind of meets, but normally they're 14 and under so I never got to swim with 18 year olds that are that good," Roghair said. "I was kind of nervous going into it but I knew that we were ready."
Likewise, Lily Ernst '20 felt more nerves going into her races with competing in her first national-level meet.
"I'm used to the competitors and who I'm going to swim against in the pool, but at this meet I had no idea who I was swimming against," Ernst said. "I was swimming against people who I'd never seen before so it was a little bit different. You know a lot faster people, a faster paced meet, higher expectations."
Regardless, Ernst was able to swim a personal best in two events and came two-tenths of a second off her best in another.
"I was hoping I could do really good. And it felt good when I was swimming it, so to look up at the scoreboard and see a 4 second drop, that was pretty good."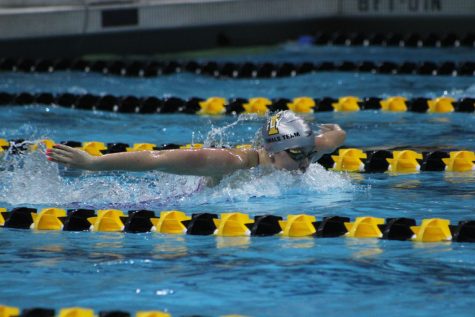 Martin also felt the excitement of achieving a long-time goal of hers in the 200 meter individual medley—swimming sub-two minutes—which she has been trying to accomplish for over two years.
"I hopped right out of the water, which after [racing] you're [usually] a little slow getting out of the water because you're tired, but I hopped right out and I ran over …  to one of my teammates …  and I was really excited. I almost scared her," Martin said. "So it was a good feeling to accomplish something that I knew I could but just took a while."
Martin's best race landed her on the podium, finishing second in the 200 meter butterfly. Full results of the meet can be seen by clicking here.