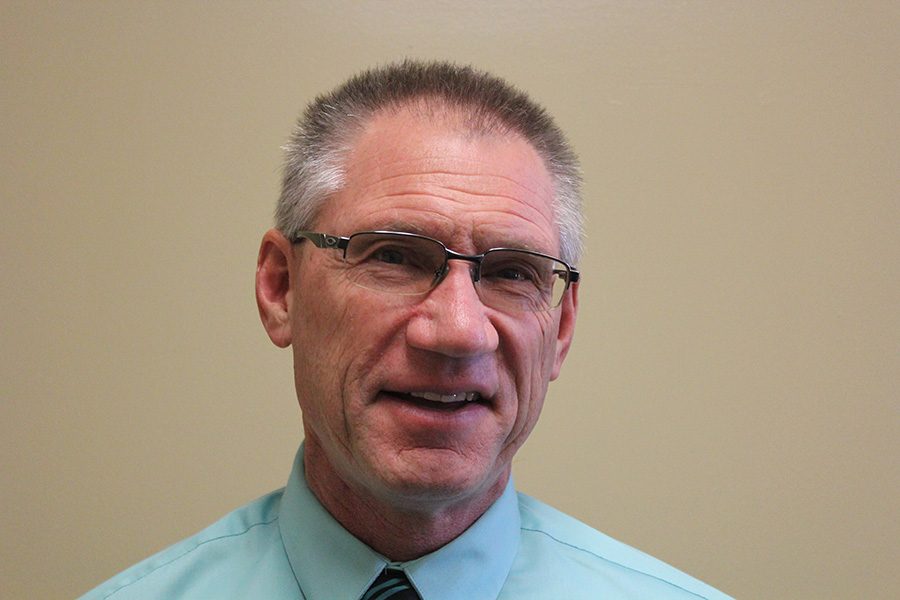 Teya Kerns
"The joy of doing what we do as counselors is working with young people and helping them along the process through high school and beyond," said guidance counselor Paul Breitbach. As someone who has been involved with West High since 1995, Breitbach has a deeper understanding on how everything fits together in the long run. "We work closely with colleges and … can help [students] see how everything fits together," said Breitbach.
Breitbach believes his experience as a coach and physical education teacher has allowed him to form better one-on-one relationships with students. The bond he develops with student-athletes facilitates his counseling.
Being a coach at West High was a special experience for him because he got the chance to coach his triplet sons. "When the triplets were freshmen they all played football and I coached them, so that was fun," said Breitbach. He has five children: the triplets are currently juniors at West High, his daughter is a senior in college and another son is a peer educator at West High. Breitbach likes seeing his four sons in the school hallways. In his free time, he enjoys spending time with his family and boxing.
"It's fun to see what young people want to do and kind of encourage them to dream and go do whatever it is they want to do," said Breitbach. His recommendation to students is, "Get to know us. I know sometimes that becomes more important as you get to junior and senior year, but we are a great resource here." Because counselors get to see how everything at school fits together, Breitbach believes they can serve as a tool for students in their pursuit of a career. "Another great thing is we're one of the few people in the building that see the big picture of how everything fits together," said Breitbach.