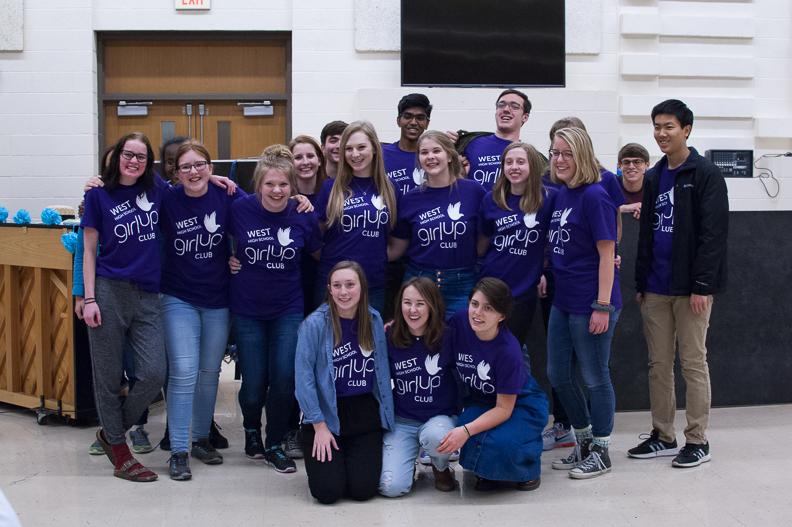 Alyson Kuennen
The first ever Girl Up fundraiser raised over $3,650 last week on Dec. 8 in the cafeteria. Girl Up is a United Nations organization aimed to help girls in developing countries gain the materials or opportunities needed to better their lives.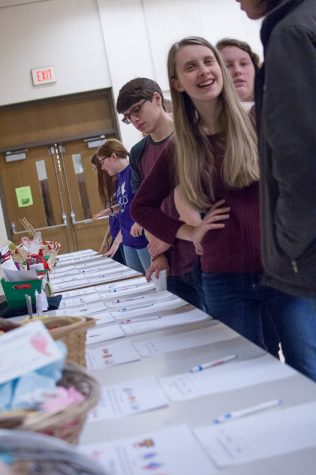 "Girl Up … helps girls have things like education and health and safety that aren't really accessible to them as easily as it is in developing countries and so they provide lots of different opportunities and programs for girls to be successful," head of Girl Up Club, Megan Schneider '18, said. "It empowers girls in the United States to help empower girls in other countries all over the world."
Only an abstract idea in September, the fundraiser needed countless hours of work before it could stand on its own two feet.
"As it came closer we did a lot of planning and organizing and … [in] the past about two months we went to a lot of businesses, probably over three or four hundred, just going and asking and seeing if they would donate food or money or any items we can auction," Schneider said. "Obviously a lot of them gave us a lot of stuff which was really great … I would definitely say it was worth it."
While businesses gave donations, students, faculty and even professors from the University of Iowa provided events ranging from slam poetry to dancing and lectures.
"It was honestly just great to hear the music and the people performing because I know all of them and it's good to see them perform," Drew Graves '18 said. "It seems a lot more private so it feels a lot more cool when you get to see them perform like this [instead of] the 36th row in a hundred-seater."
The club also organized specialty baskets from local businesses and student artwork to be sold as silent auction items.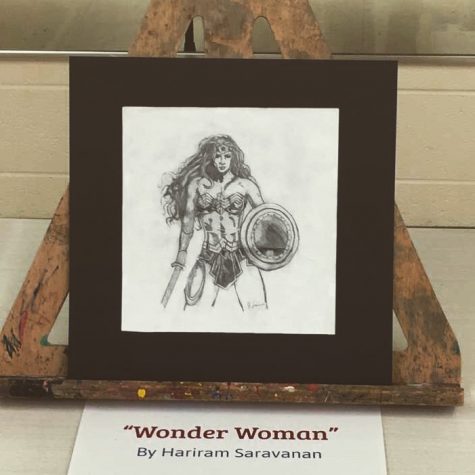 "I made a drawing and it sold for $25 and it goes to the kids in India that need education," Hariram Saravanan '18 said. "Megan was like, 'Hey, you wanna draw something?' so I was like 'Sure, I like comic books and I like Wonder Woman.'"
Although the fundraiser was Girl Up's biggest event, they hope to organize a menstrual product drive later this school year.
"We're planning to have a drive for menstrual products for women all over the world because that's a huge problem," Schneider said. "Days for Girls was at our event talking and just $35 gets a girl in a developing country three to five years worth of menstrual supplies. … Obviously there is a lot of work we can do to help with that and we can make a difference in a lot of girls lives."
With a pad and tampon drive, the club will work with Days for Girls, an organization that provides feminine hygiene products to girls worldwide.
"By giving [Days for Girls] the money, they are able to purchase the products that the girls will need and they can transport them there or purchase them there and give them to them," Schneider said. "I know they focus on a lot of countries in Africa, like Malawi where they a have a lot of taboo around periods and stuff. Girls can't go to school because they don't have the products they need and so they're missing their education so it's a huge issue."
Until then, Girl Up meets every Monday for roughly 15 minutes after school in Mr. Gross' room, 230. Schneider says if you would like to get involved come to future meetings "show support, donate some money or get the word out."