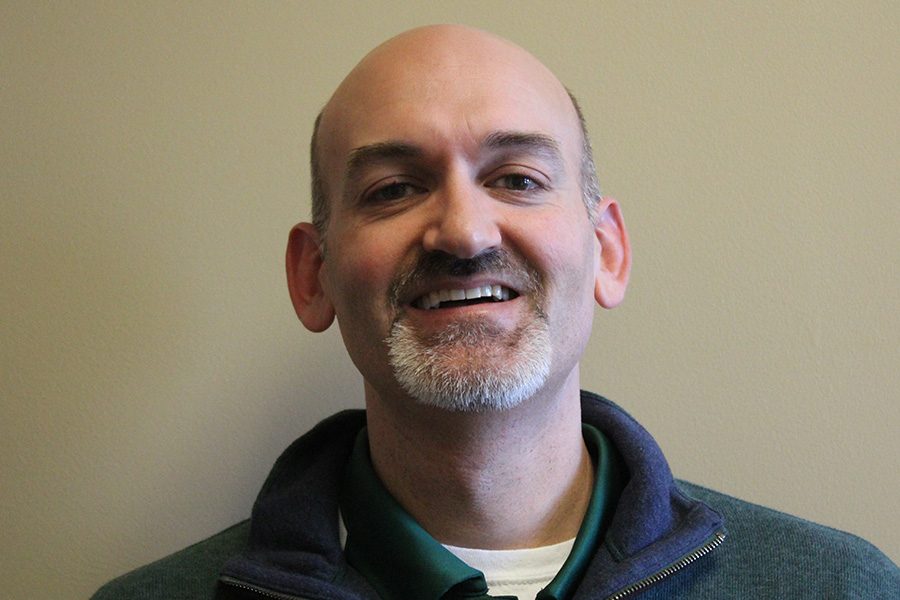 Teya Kerns
"The definition of a school counselor is that you are there to advocate for students and to help them succeed," said Greg Yoder. Although finding a passion is not always easy, Yoder always knew he wanted to help students in school, so he set out to be a physical therapist. In college, he soon found that physical therapy was not the right career for him. "I quickly found out in college that sciences were not my forte so [that] kind of left me trying to figure out what I wanted to do with this wanting to help folks," said Yoder.
"Initially when I went into education it was in the mindset of wanting to help others," said Yoder. He decided to pursue Spanish and traveled extensively as a result. "When I started down the road I … wanted to get into school counseling and so I kind of did the Spanish as a means to do the guidance counseling piece," said Yoder. His study of Spanish led him to Costa Rica, Ecuador and, finally, back to Iowa where his family home is.
Yoder believes that counseling at West High can be as accessible as each individual wants it to be."I think the key is students need to feel like the adult is a trusted person, that they can talk to and take their problems to as needed," said Yoder.
One of Yoder's favorite times as a counselor is graduation. It is exciting for him to see students walk across the stage knowing the difficulties some have faced. As a counselor, he believes his job is to make sure students have all the resources necessary to succeed. "If we can help facilitate things to get [students] where they want to be, that's always a positive as far as we're concerned," said Yoder. He believes that students should be aware of and act upon their long term goals. "My biggest recommendation for students would be to keep their eyes on their long term goals as they are going through their daily lives," said Yoder.
"I actually am a camera operator for Iowa basketball games, so I sit under the basket sometimes and have a camera over my shoulder and we provide the inhouse feed for the big screen so students may see me there." said Yoder.