5 shopping apps for the holidays
Amazon can be great, but if you have been looking for other cheap options, you're in luck.
Many of us are joyful and celebratory during December, finding the perfect gifts for friends and family. However, others are broke and stressed, completely unsure of what to buy. Well, luckily for you WSS has compiled a list of five fantastic shopping apps to help you through the holidays.
Target by Target
Making the Most of an Everyday Target Run
One of the largest retailers in the United States, Targets can be found in almost any area, making it a staple for many – and if you shop at Target, you're bound to benefit from this app. Combining features like Wallet to have your REDcard ready at all times, and Cartwheel – an easy way to quickly look for deals by scanning an item's barcode, Target shoppers can capitalize on easy and accessible buys with this app.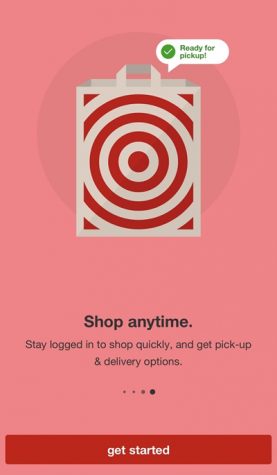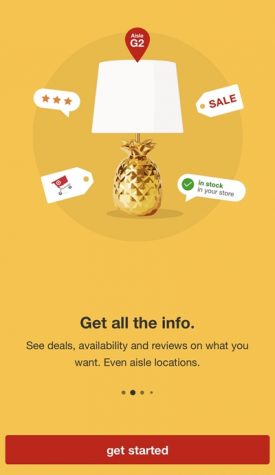 Wish by ContextLogic Inc.
Mobile Discount Mall
By allowing the user to purchase products directly from the makers, Wish cuts out the middleman – and correspondingly cuts prices. Wish is essentially a mobile mall, containing millions of products from clothes to kitchenware, all for much less than the cost of a real trip to the store. Users are able to personalize feeds to fit their style, access thousands of customer reviews and even earn reward points to redeem for more savings. Wish also guarantees that any dissatisfaction with a product will be granted a full refund, no questions asked.
P.S. You get a free gift right after signing up!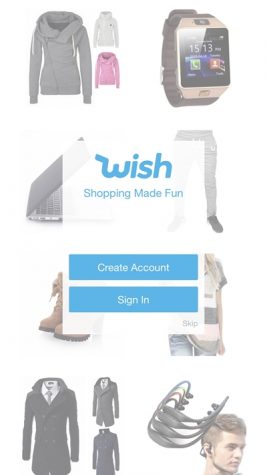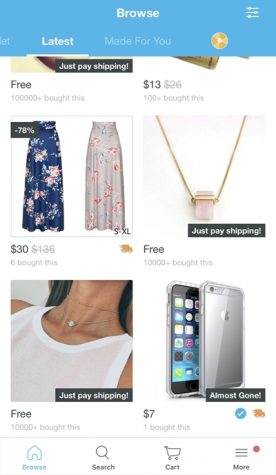 Flipp by Flipp Corporation
Convenient Companionship for Weekly Shopping
By combining all the essentials of a bargain-shopper, Flipp is elevated version of the common coupon app. Not only can users search for the best deals in their area, but they also have the power to create personal shopping lists and keep easy-to-displace loyalty cards all in one place. Additionally, Flipp is a helpful tool for finding the one specific thing on a loved-one's wish list by searching deals by location, brand or product. The app's triple-threat aspect results in the utmost of savings.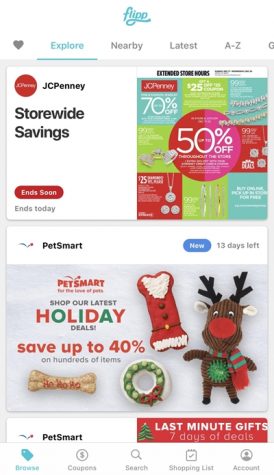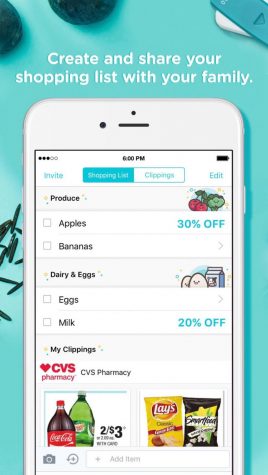 Redbubble by Redbubble Inc.
Uncommon Art on Awesome Stuff
With the aesthetic of Tumblr and creative side of Pinterest, Redbubble is an app that allows artists to create designs and sell them on the 55 plus products Redbubble offers. From stickers and mugs to t-shirts and tote bags, you can find the perfect gift for anyone here while simultaneously supporting independent artists. The app allows you to like designs and follow artists, making it easier to go back and buy something.
The only downfall of this app is the shipping prices. Depending on what product you are buying, the shipping prices can vary greatly. (For example, mugs cost a lot more to be shipped than stickers.)
P.S. If you order stickers, Redbubble includes an extra free one with a cool design and their logo on it.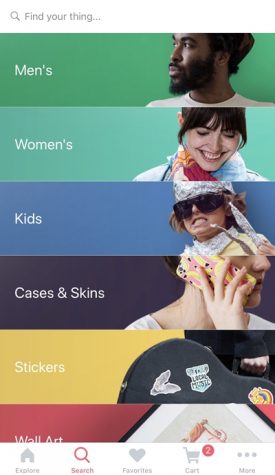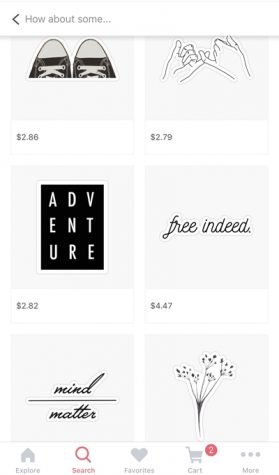 Hush by Hush Inc.
Affordable Makeup & Skincare
Are you broke, but still want to look fly? This is the app for you. Hush has hundreds of makeup products from different brands, all in the price range of a high schooler. The app also offers many skin and face care products, ranging from relaxing sheet masks to helpful toners and serums. Another surprise from Hush is a section of accessories which includes makeup brushes, bags, organizers as well as many other fun things.
Hush is a great app to look for gifts on since you won't have to spend too much money, and there's such a large variety of makeup. Unlike many other apps, Hush also provides free shipping so you won't have to worry about an additional charge.