Current work
February 1, 2018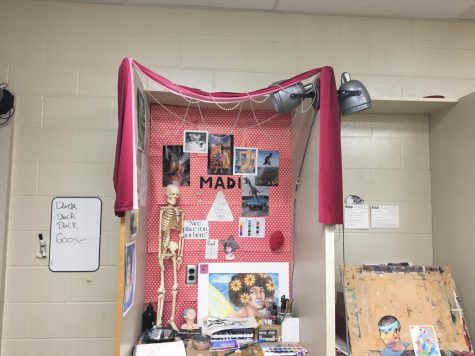 Wehmeyer sits on a metal
stool in the art room with one elbow resting on the desk. She sports black overalls layered over galaxy leggings and a holographic sleeved cropped top. Her lipstick is bright blue but it looks natural with her style. Madi's boyfriend of nearly four years, Jackson Finer '18, is a big fan of how she dresses.
"She'll walk in and she's got crazy clompy boots [and] blue lipstick and stuff and she just stands out. I think it's great."
Wehmeyer spends the majority of her day in the art room… She only has two official art classes but she also spends her two open periods in the art room.
"It's definitely a lot nicer to have that time in this creative atmosphere than in math class or something," Wehmeyer said.
"I see her every time I walk into the art room doing art. Either she is late because she is doing art or…she's just doing art all the time," said Finer.
This is Wehmeyer's second year taking AP Studio Art.
"I had an amazing experience with it last year and I figured it would be great to do it again so I could continue to push myself to improve my art," Wehmeyer said.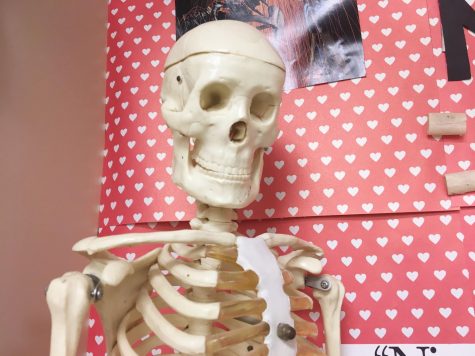 The overarching goal of the class is to develop an AP Studio Art portfolio.
"There are two parts to the AP Studio Art portfolio. One is breadth, which shows a wide range of all the abilities…and then you have a concentration and the concentration then should be…the area that you stand out the most," AP Studio Art teacher Christian Aanestad said.
Despite the prior year's experience, she finds it harder the second time around. There are three art concepts to choose from each year: drawing, design, and 3D art. Wehmeyer did drawing last year and as she cannot repeat the same concept twice, she had to choose design this year.
"It takes a lot more focus and planning for my pieces than it did last year…I am personally more [sic] spontaneous [sic] so it's been difficult for me to have to plan everything out like that."
Her concentration this year is focused on her most frequented medium, watercolor, and the subject of human figures and emotions.
"It's like really warped bodies…sort of like representing emotions fighting their way out of the body," Wehmeyer said.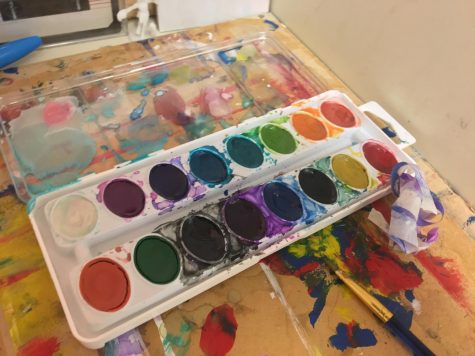 She particularly enjoys drawing people. She thinks of it as a symbol of bringing art back to where it came from.
"Well, I think art comes from people. It's hard to explain. It comes from the minds of people and it's expressed through people I guess that combination kind of brings it back to its roots."
Aanestad has seen a lot of growth in Wehmeyer's work.
"She is constantly reevaluating and looking for new ways to express herself [and] get her ideas across."
Wehmeyer's earlier work had a Japanese cartoon influence, but according to Aanestad, it has progressed beyond that.
"It has its own identity now."
[ngg_images source="galleries" container_ids="7″ display_type="photocrati-nextgen_basic_slideshow" gallery_width="900″ gallery_height="600″ cycle_effect="fade" cycle_interval="8″ show_thumbnail_link="1″ thumbnail_link_text="[Show thumbnails]" order_by="sortorder" order_direction="ASC" returns="included" maximum_entity_count="500″]