Wehmeyer's future plans
February 1, 2018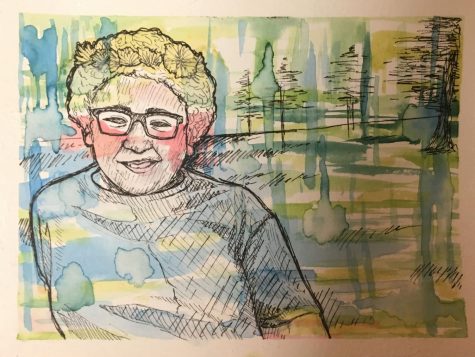 Wehmeyer is currently going through an art block with respects to her concentration. She has been
working on her current subject matter for a few months and will continue to do so for months more.
"Since I have done a lot of that my mind is like 'Okay, I'm kind of done with this for now let's look elsewhere,'" said Wehmeyer.
Although it is frustrating, Wehmeyer admits that the block has helped her expand. She hopes to overcome her it and continue her work to create the 12 pieces of her concentration.
Her short-term art goals are reflected in her future plans. Wehmeyer is confident that she will pursue art in the future.
"It's been a huge part of my life all the way through. I definitely couldn't just drop it," Wehmeyer said.
She has two careers in mind which include an art therapist and a high school art teacher. The common appeal for Wehmeyer is that both jobs allow her to interact with people.
"I have always wanted to [sic] help people," Wehmeyer said.