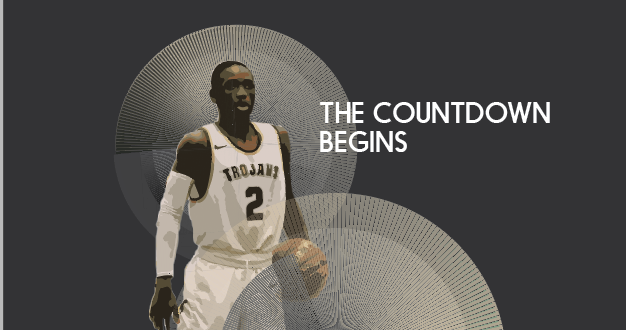 So now, what about Iowa?
Bordering South Dakota is already in the mix of states employing shot clocks in high school basketball. Coupled with the recent controversy in Wisconsin, many have ignited a similar debate in Iowa.
Generally, teams benefit from shot clocks when the game is still in contest. As time runs out, the clock prevents one team from holding onto the ball and possibly their lead. If a team's shot fails to hit the rim of or enter the hoop, possession is granted to the opposing team.
Boys basketball coach Steve Bergman would like to add shot clocks, along with a few other changes, to develop high school basketball.
"I'd like to see us go [from quarters] to halves, I'd like to see us play a little longer games and I'd like to see us have a shot clock. Anything that can gets the game to keep flowing and moving is good," he said.
Additionally, many players and coaches believe shot clocks keep the game in contention until the end.
"A couple years ago in the [semifinals] at state [West Des Moines] Valley held the ball for four minutes and took one shot and went to the championship," Jake Anderson '18 explained. "I think it's what Iowa needs, honestly, because we'll have lots of long possessions [from] teams that like to slow it down."
Logan Cook '18 also cites that they may benefit teams with an astute offense or skilled rebounders, as the shot clock resets every time a player earns an offensive rebound.
On the other hand, Brett Nanninga of the Iowa High School Athletic Association says that the addition will not be implemented in Iowa anytime soon, as the closely guarded rule is already in place to address the same issues as a shot clock. According to this rule, the ball will be turned over if a player does not move the ball in five seconds if a defender is within six feet.
"We went to our clinics this year with all of our officials that was one of the points of emphasis as it still is in our online rulebook," Nanninga said. "You have to enforce it. That compels the kids to play. They can't just stand there looking at each other."
Additionally, the National Federation of State High School Associations (NFHS) decisively voted against it; however, Cook also described how they may be helpful to athletes going on to the collegiate level.
"My opinion is that you don't really need them, but for players that will go on and play in college, it would be nice to get used to them in high school just because I'm going to have no experience [before I] play at Iowa," Cook said.
Nanninga, a former college basketball player himself, still believes the shot clock is unnecessary for high schoolers.
"I mean it's definitely a different and higher level and there's some things that happen at the college level that just don't at the high school because not everybody's capable of playing at that level," Nanninga said. "So your talent pool is so much more different and so much more diverse in high school as opposed to the college level."
To compromise, Iowa could potentially introduce a shot clock longer than the 30 seconds that are allowed at the collegiate level, but Bergman believes that this addition isn't necessary.
"I think 30 seconds is about right," he said. "We've played with shot clocks before [in the summer] and you don't even think about it. We didn't even talk about it [before] and we played [four or five] games with a shot clock, and it went off one time."
Anderson and some West players still remain hopeful about the future of high school basketball, especially for Iowa.
"I don't think it would affect us as a team," Anderson said. "I think the slowdown teams would really struggle at first but I think overall as a state we'd get used to it and it wouldn't affect us after that. It would definitely change the game: make it faster [and] make it a lot more exciting."
Graphic by Fenna Semken.
Design by Crystal Kim.