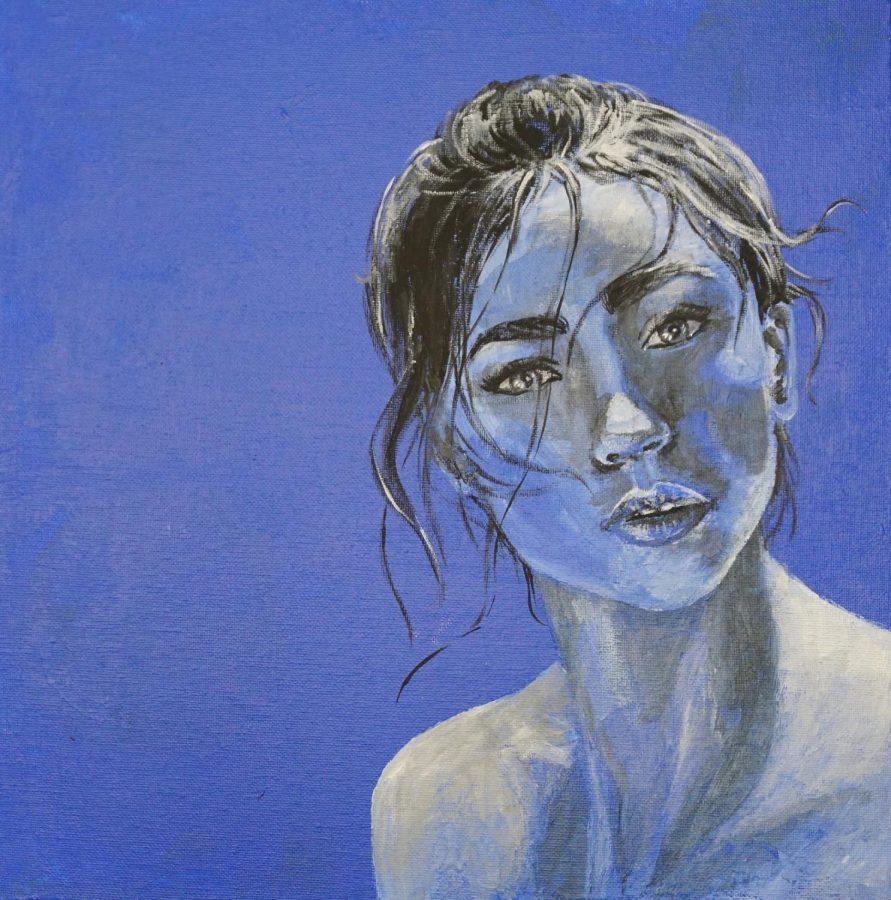 Photo used with permission from Madi Wehmeyer
Iowa City West and Marion high schools are two of ten schools participating this year in ArtShare, a program by Veridian Credit Union to recognize and celebrate the talent of local student artists. Each school's art department leaders submitted pieces ranging from oil on canvas to graphic design, jewelry, pottery and more. As many as 150 pieces have been professionally framed or encased for display at Veridian branches in Ankeny, Cedar Rapids, Coralville, Waterloo and Waverly for one year.
Veridian first launched ArtShare in 2002. "It benefits everyone," said Jennifer Roberts, Veridian's public relations strategist who oversees the program. "The art makes our branches more inviting while helping the artists find a broader audience. It also gives us all a greater appreciation for local talent."
Veridian will host a series of ArtShare Premiere events to unveil each collection. The events are free and open to the public, and refreshments will be served.

Iowa City West High School students featured include Addison Bebber, Olivia Benda, Elizabeth Burns, Anna Carmen, Henry Chen, Frances Dai, Leah Elliot, Abrill Gratton, Fiona Holmes, Aisha Kazembe, Laurel Kelley, Erin Lidral, Evelyn Lopez, Kiel McBrearty, Nick Meyer, Maddie Molina, Anna Moses, Abigail Pate, Trenton Schmidt-Rundell, Vanessa Slattery, Heidi Vogts, Kara Wagenkrecht, Madi Wehmeyer and Angie Zirbes.
The credit union also offers an ArtShare Scholarship for $2,000 toward tuition for an educational program leading to a career in the arts. The application deadline is April 13, and inclusion in the exhibit is not a requirement of eligibility. The application and details on eligibility are available at www.veridiancu.org/scholarship.
Veridian Credit Union, founded in 1934 in Waterloo, Iowa, is a not-for-profit financial cooperative owned by its members. The credit union offers a full range of business and consumer financial services and employs more than 750 people throughout 31 branches, including four locations in the Cedar Rapids area and two in the Iowa City/Coralville area. For more information, visit veridiancu.org or call (800) 235-3228.
Press release provided by Andrea Hudnut.