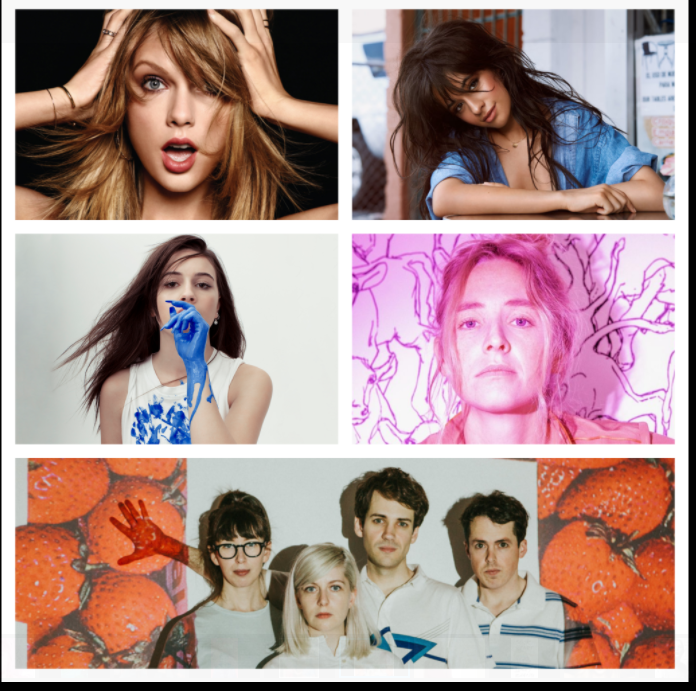 (Images used with permission from Creative Commons)
Music
"Antisocialites"
(Polyvinyl)
A breezy record hiding cutting emotional catharsis, Alvvays returns with another great indie project. A stronger showcase of the band's formula compared to their debut, their use of sharp lyrics and bright musical tones is ironic and fascinating as they explore the fallout of a relationship. Well-placed details reveal the personal narrative the album follows, and they make it that much more relatable and believable. If you need something different or are looking for an awesome indie fix, listen to this record.
"Aurora"
(Hollywood Records)
Although she became famous at 13 on "The X Factor," Bea Miller didn't capture her voice for herself until her second record. A visceral and colorful exploration on a girl's feelings following the end of a relationship, Miller's powerful voice and intimate lyrics capture the situation in vivid detail. From the heartbroken and dejected moments post break-up to the realizations of inner strength, the evolution is powerful and worthy of a play whenever life throws a good or bad thing at you.
"Camila"
(Simco Ltd./Epic Records)
Camila Cabello's debut solo record may be short, but it leaves a surprisingly potent impression. Songs like "Havana" and "Never Be the Same" are catchy hits perfect for singing along to, but Cabello and her songwriting team go beyond that to create mature snapshots of first love, toxic relationships and loneliness. There are plenty of moods this can fit, and that's refreshing in a sea of one-noted pop music. Those interested in mainstream pop divas will want to blast this in their car and scream along with the windows down.
"Castles"
(Lionboy/Thirty Tigers)
A favorite of mine since 2011, Lissie's fourth record is one of her strongest, and will definitely attract new listeners. It's a summery blend of fairy tale-style love stories with acoustic and pop-flavored production, complete with her powerful vocals and lyrics. There's something magical about imagining love so great it can live in a castle, and Lissie is able to take the listener on that journey. If you're unable to travel this summer, pop in earbuds and listen to this record.
"Reputation"
(Big Machine Records)
Everyone knows Taylor Swift, but her sixth record ends up being very divisive. Most of the public gobbled it up when it was first released while others scrunched up their noses in distaste. Looking back, I did come down on it a little harshly in my review, and although I've grown to like most of the tracks with more listens, I still believe it's her weakest record. A lot of "Reputation" lacks the self-awareness to really make Swift's character excusable, and the tracks feel cold and monochromatic. Still, there are a few catchy tracks reminiscent of Swift's past, and that's good enough for me and for other listeners. Pick this one up if you're in a nostalgic mood.