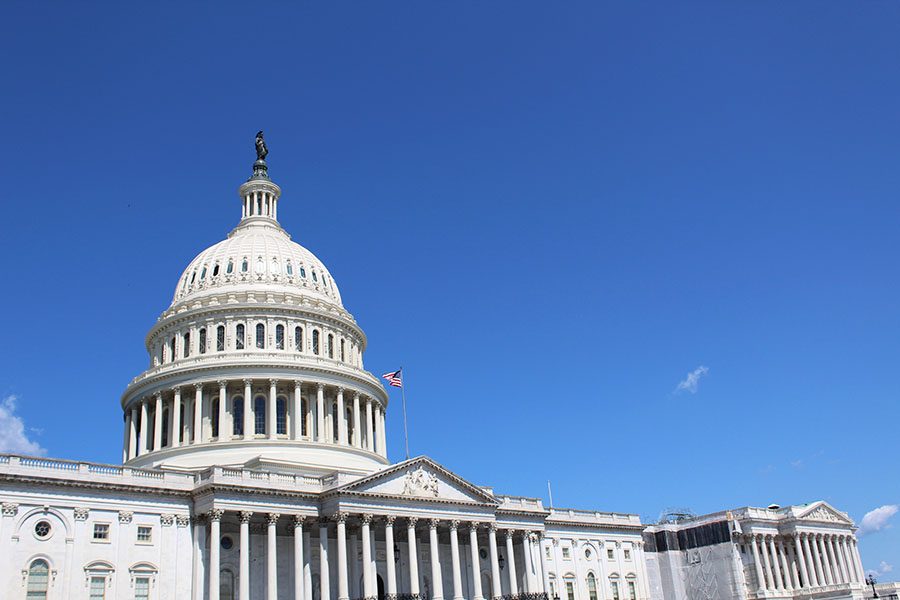 Maddi Shinall
People all over America kept up with the Brett Kavanaugh hearings last week. As citizens across the country tuned into live streams or caught up with the morning news, one West High alum witnessed the hearing on Capitol Hill.
Michael Moonjely graduated from West High in 2017. He's currently a sophomore at Georgetown and is interning at the Capitol this semester.
"Originally I thought, 'I'm gonna take this semester off in terms of internships' but when I heard that the confirmation hearing would be in the fall I thought, 'Well Senator Grassley is from Iowa and they do give preference to students for the chairman or chair woman's state'," said Moonjely.
Moonjely watched the hearings from Senator Grassley's personal box as well as on the floor.
"It is a unique experience to be sitting maybe a foot away from someone who is then kicked out of the hearing room," Moonjely said.
He was also responsible for answering calls from constituents. On the first day of the hearings he answered 175 calls within an hour and a half.
"It was great to hear from a lot of passionate Americans both affirming the nomination of Brett Kavanaugh but also expressing their concerns," said Moonjely. "I guess in short it's really reminded me… how important it is to express your opinions and your voice; and how everyone has a voice because this is the first time I've been on the other side of that, taking down these concerns and I've been happily overwhelmed by the number of people expressing their opinions."
When asked how seeing this process has shaped his view on politics he said, "It's definitely humanized politics in a way that you can't really get out of reading from a government textbook … regardless of party [politicians] just want to do the best they can."
Infograph by Natalie Dunlap