National Scholastic Press Association recognizes WSS in national Portfolio, Story and Illustration of the Year contests
Lydia Guo, Lauren Katz, Samalya Thenuwara and Angie Zirbes are finalists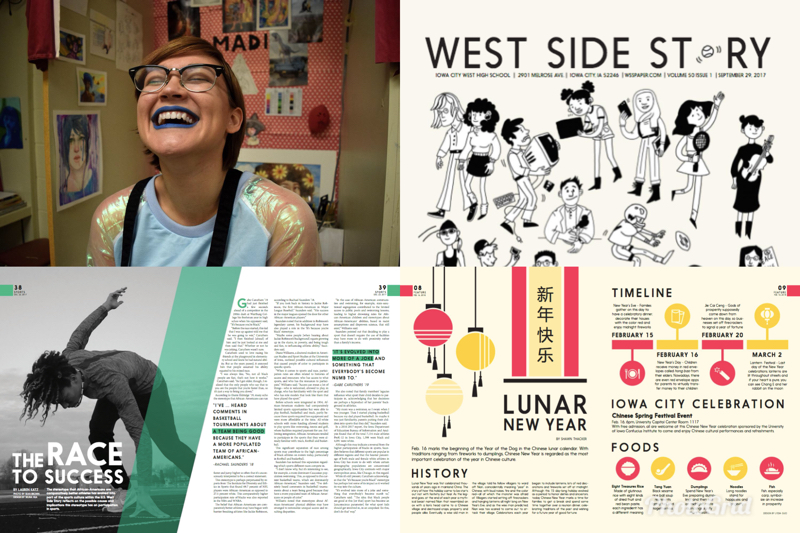 The National Scholastic Press Association recognized two West Side Story staffers as finalists in its Portfolio of the Year contest. 2018 graduate Samalya Thenuwara is one of five finalists in the Broadcast Journalist of the Year contest. Lydia Guo '19 is one of 10 finalists in the Designer of the Year contest.
Thenuwara is also a finalist for Multimedia Feature Story of the Year for "An artist's journey." 2018 graduate Lauren Katz is a finalist for Sports Story of the Year for "The race to success." 2018 graduate Angie Zirbes is a finalist for Illustration of the Year for the September 2018 cover.
NSPA will announce winners at the JEA/NSPA Fall National High School Journalism Convention, Nov. 1-4 in Chicago. View more information here.
Leave a Comment