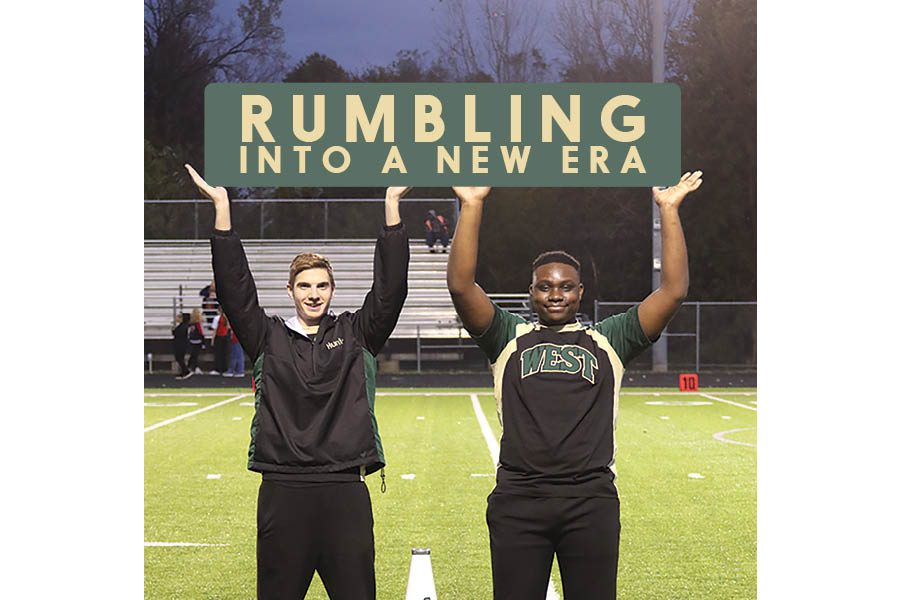 Kara Wagenknecht
Being criticized for going against the status quo didn't come as a shock to either Hunter Kopf '19 or Keshawn Shaw '19, seeing as they are the only males on the West High cheer team.
"First, [people] were saying I was gay for joining [cheerleading]. I was like, 'No, I'm not,' and then [people said], 'He's abnormal, he's just some kid being weird,'" Shaw said.
However, the distaste for having a male cheerleader at West didn't just come from strangers.
"My friends were making fun of me, calling me bad names and stuff," Kopf said. "But, my parents were supportive of me."
After seeing a poster in the library urging people to try out for the cheer team, Kopf talked to friends on the team, who encouraged him to go for it.
"I was like, 'Alright, the worst thing that can happen is I don't make the team,'" Kopf said. "So I tried out and made the team."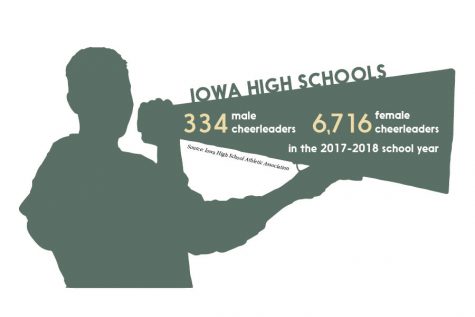 Jenna Zeng
With stressful tryouts and difficult practices, Kopf has a new outlook on cheering.
"[The practices] were harder than what I thought they were gonna be like. I respect the girls for being able to do all that," Kopf said. "When I first started, I was struggling to keep up with them. They [have] high energy. They just keep going and going and going. [I had] to take a break and sit down and get water; I couldn't keep up with them."
Shaw's cheering career began when last year's cheer captain, Megan Herring '18, told him to join. Initially, he believed that it would be 'girlish.'
"But then I thought, 'I'm always there at the games so why not,'" Shaw said. "I just did it as a joke at first, but I [got] there and I [was] having a super blast time; it was so much fun. If I didn't try out, I would probably regret it now. Cheerleading is my life."
However, Shaw recalled facing hostility within the team, especially considering that there is a lack of high school male cheerleaders.
"[My teammates] gave me looks [and] thought I was there just to look up their skirts," Shaw said. "But to be honest, looking back at it now, I can see what they got it from [because] it's not common [in] high school."
Even though both Kopf and Shaw faced negative responses, one incident in particular sticks out for Shaw.
"Someone had told me that they had heard from the student section that, 'You're a disgrace to all men and black people,'" Shaw said. "I was like, 'That made me really irritated because … I'm already being targeted for being a male in cheerleading, but now it's [about being] a black male cheerleading. It's already [a lot of] pressure … but I had to get past it [and keep] moving forward."
Despite initially facing opposition from other students, their teammates believe that Kopf and Shaw bring a lot to the team.
"I think it's great. They really bring a lot with stunting and just the energy both of them have," said cheerleader Lexi Goodale '19. "They're both enthusiastic, like kind of wild people if you know them at all."
Though Kopf and Shaw have faced negative backlash, they have heard positive responses as well.
"This generation, this grade is more accepting and more inclusive," Shaw said. "From what I see around the halls, they're more inclusive."