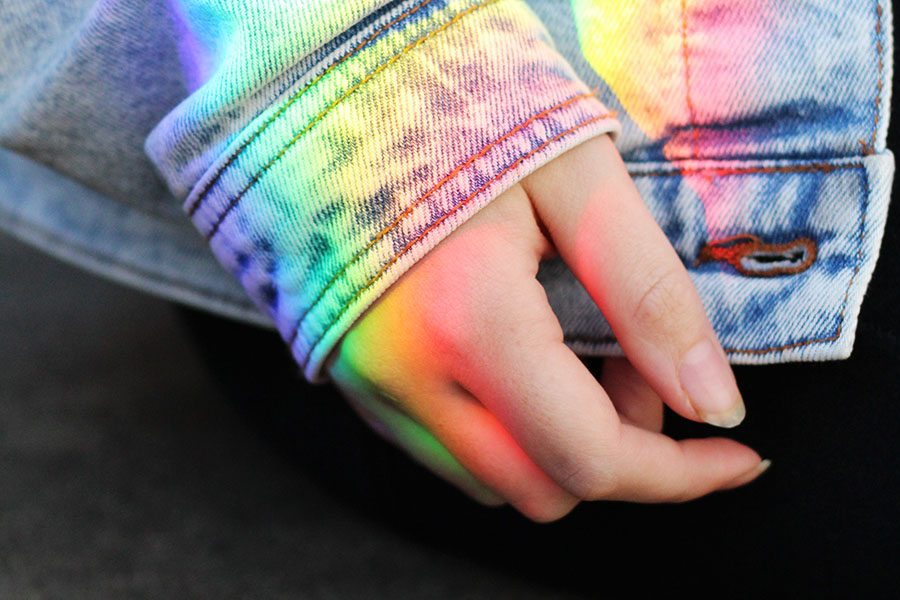 Maddi Shinall
Appearances are not always what they seem.
Iowa City was recently recognized as an exceptionally accepting community for lesbian, gay, bisexual, transgender and queer individuals, receiving a perfect score on the 2018 Municipal Equality Index. This national report for city support of LGBTQ+ rights accounts for municipality characteristics such as city nondiscrimination protections and relationships with city leaders.
West High itself has a widely-promoted gender-sexuality alliance, called COLORS, supported by administration and staff. Teachers at large promote toleration of all individuals according to the district's non-discrimination policy.
However, despite these outward impressions of diversity and acceptance, results from a 2018 district-wide survey revealed that "LGBTQ+ and non-binary students feel significantly less safe in and around school than non-LGBTQ+ and binary students."
"I want the data to change. I want all of our students to feel safe. I want our staff to feel confident in how to respond," said Laura Cottrell, the ICCSD's Director for Diversity and Cultural Responsiveness. "I want all of our schools to be welcoming in every way, shape or form. It's my goal to move those numbers."
Crystal KimIn response to these survey results, the ICCSD and West High implemented changes for the 2018-19 school year, with the hope of enhancing quality of life for marginalized students. The most obvious change was Student Senate's alterations to homecoming court. However, this decision received much backlash, including remarks directly made against LGBTQ+ and non-binary students.
"In an undercurrent of conversations that kids were having, there was obviously some not-great understanding and acceptance of gay students," said Principal Gregg Shoultz. "We think that we're a pretty progressive community, but that's not uniform. There's a lot of learning that has to go on."
Addressing these concerns, perspectives from students, teachers and administrators alike outline the West experience of an LGBTQ+ or non-binary student and how the school hopes to cultivate a more positive, safer environment moving forward.