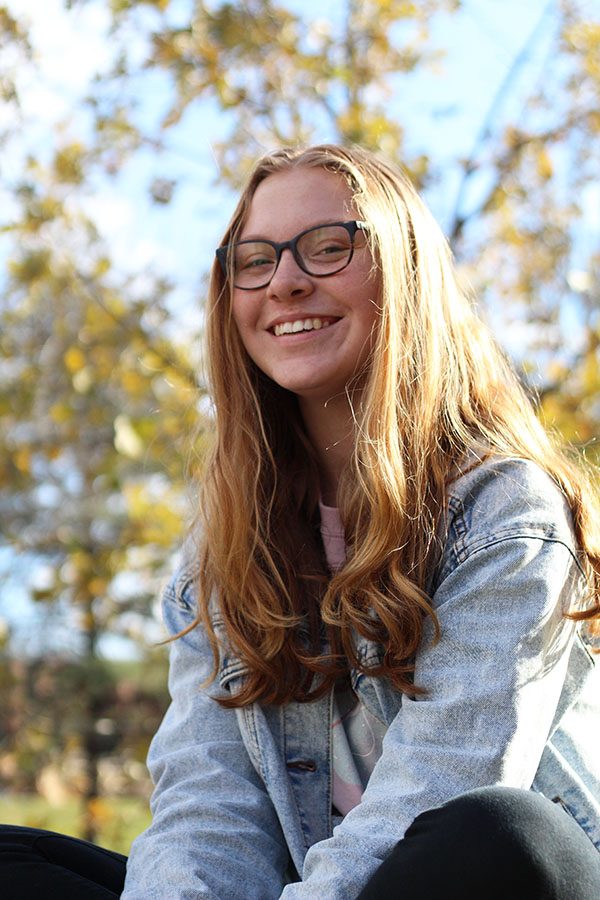 Maddi Shinall
High school locker rooms are a pertinent battleground for LGBTQ+ rights. According to a 2011 study by the Gay, Lesbian & Straight Education Network (GLSEN), 39 percent of LGBT students avoid these spaces. In addition, just 23.2 percent of LGBT students participate in interscholastic sports, compared to 47.8 percent of all high school students that same year.
The lack of openly LGBTQ+ student athletes partially stems from the language used in a typical locker room. "Out on the Fields," an international study in 2015, found that 84 percent of gay men and 82 percent of lesbian women reported hearing homophobic slurs in the locker room. The study also found a direct correlation between these slurs and the number of closeted athletes.
The barrage of these remarks is intimidating for many closeted LGBTQ+ athletes. Evan Risk, an openly gay assistant boys track coach at City High, has heard his share of homophobic slurs used at practices.
"I was coaching this summer, and I heard some kids use that type of language to call each other 'fags' or 'gay,'" Risk said. "I think a [closeted] kid hearing that and not understanding that they don't mean it while he's already scared and doesn't want to [come out will] set him back further."
Openly gay high school coaches are scarce. Because many LGBTQ+ students do not see people like them in leadership positions on their teams, they may become discouraged from coming out.
"When I think back to my high school experience, if I had come out, it probably wouldn't have been a big deal," Risk said. "But if I had an openly gay coach, or knew of one or knew of a big-time professional athlete who was gay, I think that would have really helped me."
Perhaps most alarming, 79.4 percent of LGBTQ+ students feel they cannot have an open dialogue about their identity with their P.E. teacher or coach. West High Athletic Director Craig Huegel stresses the significance of having even one trusted adult.
"It's important that you have an adult," Huegel said. "It could be the custodian, it could be someone working in the lunchroom … but you need someone … that you feel comfortable having that conversation with."
Huegel believes ensuring supportive cultures on teams is crucial, as athletics can unite a diverse population and benefit those involved.
"I think that's the great part about sports: we have a common goal," Huegel said. "No matter how you're different, there's one common thing we can all get behind and support … We want your teammates to support you no matter what personal problems you have, or what makes you different."
Recognizing the importance of open participation in athletics, West's athletic department has made strides in recent years to ensure opportunities for transgender students to participate.
"If we are able to allow those students to participate, they do. Students are allowed to participate with the gender that they identify with," Huegel said. "[West is] certainly not perfect, but by and large, for the most part, kids are pretty accepting of others."
However, some transgender individuals still make the choice to participate on the team that matches their sex at birth.
"I [didn't] participate on the guys [swim] team just because I'd face a lot more microaggressions, like in the bathroom," Lidral said. "I knew I would feel out of place on the girls team, but I thought I would actually feel more out of place on the boys team, just comparing myself to them constantly."
Moving forward, the best initiative athletes and coaches can take is to be aware of the impact of their interactions with others.
"Last week I went to the safe-school training … [and] one of the teachers made the point that this is about more than just respecting each other," Risk said. "If a kid is in a really bad spot, and you're not an accepting teacher or coach, then that's pretty serious and could lead to serious things for that student."