Not your average bowl of cereal
Opened by City High alumni, the Melk Cereal Bar and Diner is a hip addition to downtown Iowa City.
The news about the new cereal bar coming to Iowa City spread like wildfire. Everyone was talking about Melk, the new cereal bar and diner. When I first heard about the new restaurant coming to town, I was hesitant.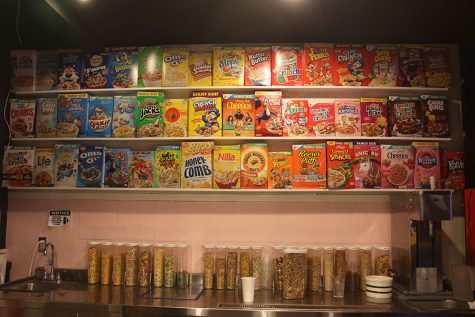 For one, I am lactose intolerant.
Milk and lactose go hand-in-hand, so I was certain I was going to suffer the rest of the day just to eat a bowl of cereal with dairy milk. After the restaurant made its debut, however, I realized they offered non-dairy milk options.
I was also hesitant about visiting Melk because of the hype it had garnered prior to its opening. I did not want to get my hopes up just to be underwhelmed. Going in, I set my bar low.
On Saturday, Jan. 5, two fellow WSS staffers, Harry Westergaard '19 and Allie Schmitt-Morris '19, joined me as I ventured to Melk. With no university students roaming the streets due to winter break, Iowa City seemed like a ghost town. When we got to Melk I thought it was closed due to the lack of people and movement, but we could open the door.
Friendly faces welcomed us as we entered the restaurant. Most of the staff had graduated from City High as well.
The restaurant had a great overall vibe to it; it was hip, minimalist and modern with red, blue and yellow colors featured throughout the decor. Simple lights with no covers hung from the ceiling to add to the minimalist theme. Indie music hummed through the speakers and complemented the hip vibe of the restaurant.
A row of booths lined one wall and tables were scattered around the middle section of the restaurant. When you first walk in, you do not see the giant cereal wall consisting of over 50 flavors lining an entire wall. When you walk in further you approach a bar and the wall of cereal emerges. You can choose to sit at the bar or be seated at a table. I was amazed by the huge array of flavors; I would have never even dreamed of them having Sour Patch Kids flavored cereal, Oreo O's and Strawberry French Toast.
The employees mentioned that there were even more cereal flavors in the back that were not featured on the wall. There were more tame flavors like cornflakes, but the employees agreed that the more exotic cereals tasted excellent in their cereal shakes.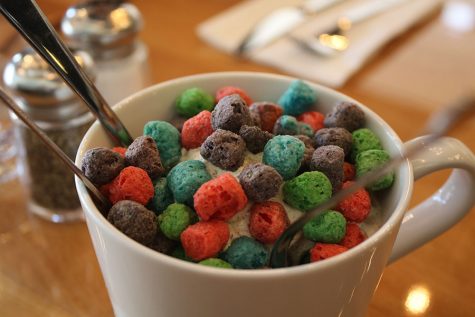 We knew we had to order something with cereal, since it is what Melk is most famous for. We decided to order an iconic cereal shake to get our cereal fix for the day. The shake was the first thing everyone talked about when I asked them about Melk. They would rave about how good it was, so I knew we had to try it.
Our waiter suggested that we try the Cap'n Crunch's Oops! All Berries, which contains the berry cereal from Cap'n Crunch blended with vanilla ice cream into a cereal shake, topped off with the cereal.
The shake made it to our table first. It was served in a mug and was devoured by the three of us within seconds.
The milkshake was the perfect combination of sweet and thick. Personally, I enjoy my milkshakes to be on the thicker side and this one did not disappoint. The creaminess of the ice cream balanced out the crunchiness of the cereal on top to bring a party of textures to my mouth.
My only complaint with the milkshake was that they did not offer non-dairy options for ice cream. However, they offer a selection of non-dairy milks for their cereal bowls including two percent, skim, almond, coconut, rice and soy.
We all ordered different types of meals from their menu. Westergaard ordered Cap'n Crunch coated fried chicken with waffles and sriracha maple syrup. Schmitt-Morris had 'The Power Plant,' which was a hash featuring different vegetables. I ordered a simple grilled peanut butter and jam sandwich with a side of garlic fries.
Once our main dishes made their way to the table, silence fell over the table as we began shoveling the warm food in our mouths.
I enjoyed my grilled peanut butter and jam sandwich, but the jam was a surprise flavor I wasn't expecting. I thought it would be a classic flavor like strawberry or grape, but it was far from it. I am not sure what the exact fruit was, but it had a tangy flavor to it. At some points it was almost sour, but the nuttiness of the peanut butter balanced out the jam flavor.
I enjoyed the garlic fries. They were salty, but not overdone. To me, the potatoes were on the sweeter side, so the flavor of garlic and salt balanced it out. The only thing I would change is the cheese on top. It was just sprinkled on top of the fries, but I feel like if the cheese was fully melted, it would have been a lot better.
Even though the dishes were not what we expected, we could not stop talking about how much we enjoyed them. The flavor combinations were spot on and were a perfect mix of sweet and saltines.
Right now Melk is open from 7:30 a.m. to 9 p.m. every day of the week. Shortly after the students return to town, Melk plans on extending their hours to late nights.
The overall atmosphere was enjoyable and the food was delicious. I can definitely see myself going back to Melk in the near future for a late night bowl of cereal.
Leave a Comment
Donate to West Side Story
Your donation will support the student journalists of West High School. Your contribution will allow us to purchase Scholarship Yearbooks, newsroom equipment and cover our annual website hosting costs.
About the Contributor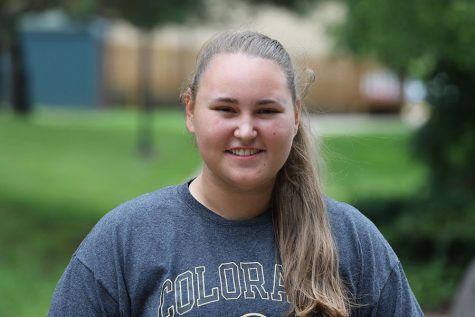 Kara Wagenknecht, Online Editor-in-Chief, Co-Sports Editor
Kara is a senior at West and this will be her third year on staff. She is the Online Editor-in-Chief and Co-Sports Editor this year. When Kara isn't covering...