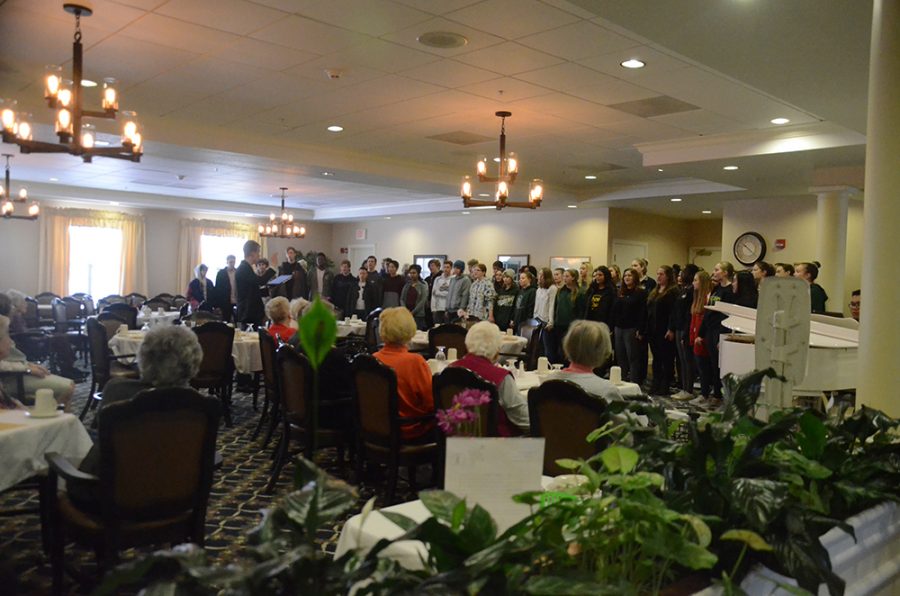 Choir performance
Choir students could choose to perform for senior citizens in the nearby Melrose Meadows retirement home for this session. The choir performed concert songs like "Bridge Over Troubled Water" and "Will the Circle Be Unbroken" in the home's foyer. For choir member Milan Williams '20, the atmosphere was a nice break from the pressure of a normal performance.
"It wasn't like performing at a concert, and that definitely made it fun," said Williams.
Williams added that the song selection also provided a better experience for the elderly in the audience.
"It was good because we sang songs that they recognized and they seemed to enjoy that a lot," said Williams said.
Donate to West Side Story