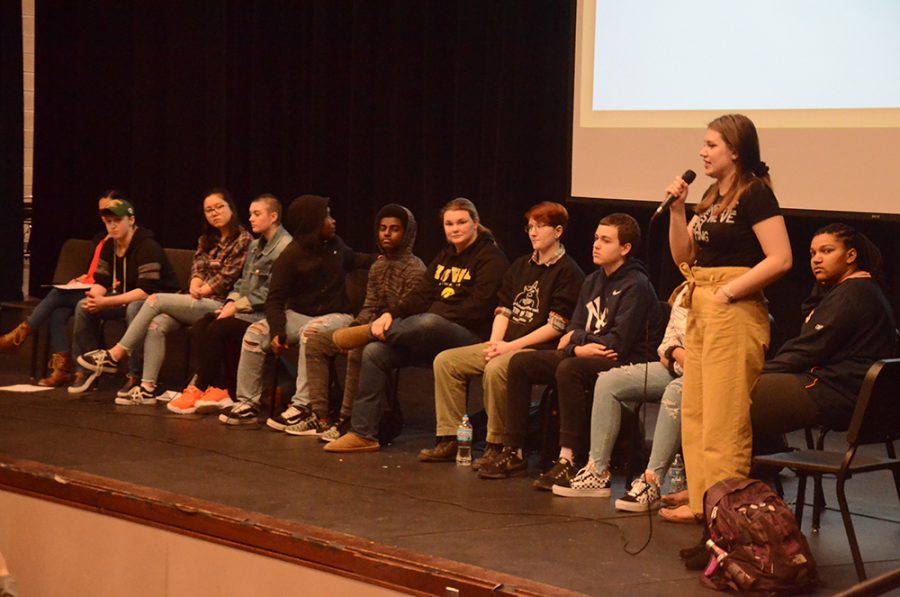 Voices of West High panel
A required attendance for every student, Voices of West was one of the biggest sessions of the day. Held in the auditorium, around a dozen students of various backgrounds took to the stage to discuss the overall environment, safety and inclusivity of West High. A focal point of the discussion was a recent climate survey taken by students and faculty in which 18 percent of students and 11 percent of teachers reported feeling unsafe in school. Ryan Gamble '19, who participated in the panel, had a personal connection to the topic of safety.
"For me, I do feel physically safe here at West, but mentally I don't know. In the past people have mentioned the fact of me being gay and because of that it's more mentally 'do I feel safe here at West High,'" said Gamble.
The biggest goal of the session was to inform the general student body about the struggles minority facethat their peers were previously unaware of.
"It was worth it because I don't think people could [otherwise] see my viewpoint," said Gamble. "The stereotype for me would be to be in theatre and choir, but I'm in PALs and mentoring and BPA."