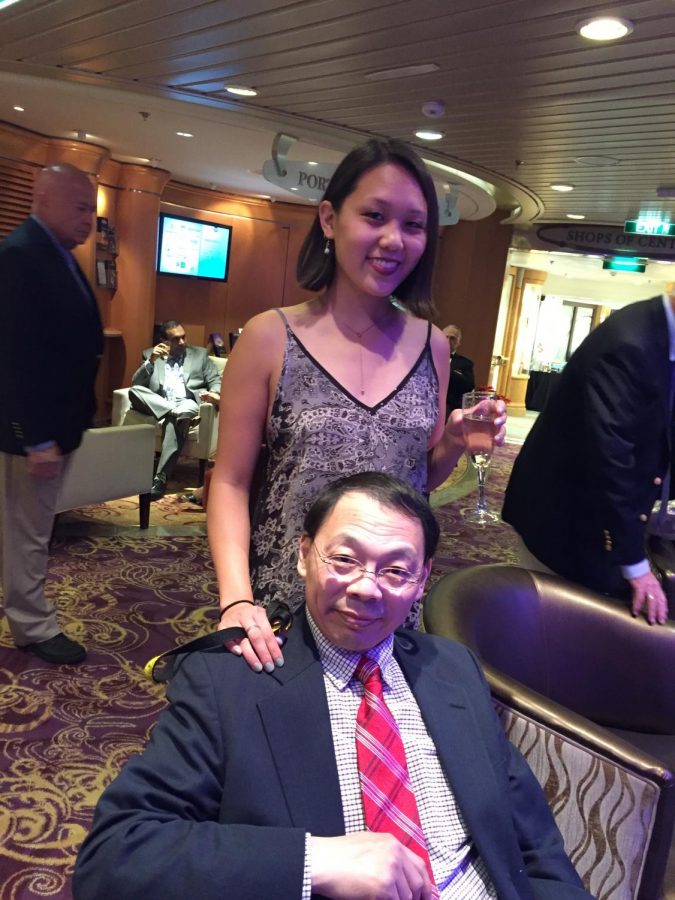 Photo courtesy of Shirley Wang
Interviews upon interviews later, Shirley is now looking towards furthering her career, seeking out a position as a production assistant while continuing to freelance. Reflecting on the story's fame, she pondered how her father would hypothetically react to the national attention received if he were still alive today.
"He told me once that he felt really happy with what he accomplished," she said. "He never wanted worldwide fame."
At times, Shirley felt that processing grief and memories with her father on a national stage was overbearing. Nonetheless, she plans to transform her emotions from this podcast into momentum.
"It's been really intense, and I've definitely cried because it was really overwhelming to deal with," Shirley said. "But now I get to start my career out of this really honest story; it's a story that I created out of something that I needed for myself."
Whittaker fully expects that Shirley's success will continue moving forward in her journalism career.
"Anything she wants to do, I think she'll be able to do," Whittaker said. "I feel like so many doors have opened because of this, and it couldn't have happened to a better person. Her heart's in the right place, and I can't wait to see what great things she continues to make."
Schroeder summed up the podcast's value by saying it "teaches us so much about people." By connecting people from different worlds, he believes Shirley made a lasting impression on all who heard it.
"It hit on so many different things that every time I listen to it, I pick up on something different," Schroeder said. "I'm just grateful to have produced a story like this and learned from it. Hopefully these are the types of stories that 'Only A Game' and myself in my journalism career can continue to tell."
Most importantly though, Shirley feels that through pursuing this story, she learned more about both her father and herself. Cherishing his memory and keeping him close to heart is what propels her to move forward.
"In Buddhism, you're returned to the earth in some sense, and you live on in that way," Shirley said. "That's how it feels: he's just living on in ways that I have to detect myself, but he's always around me. He's touched so many different things in my life, so I'll always have him."