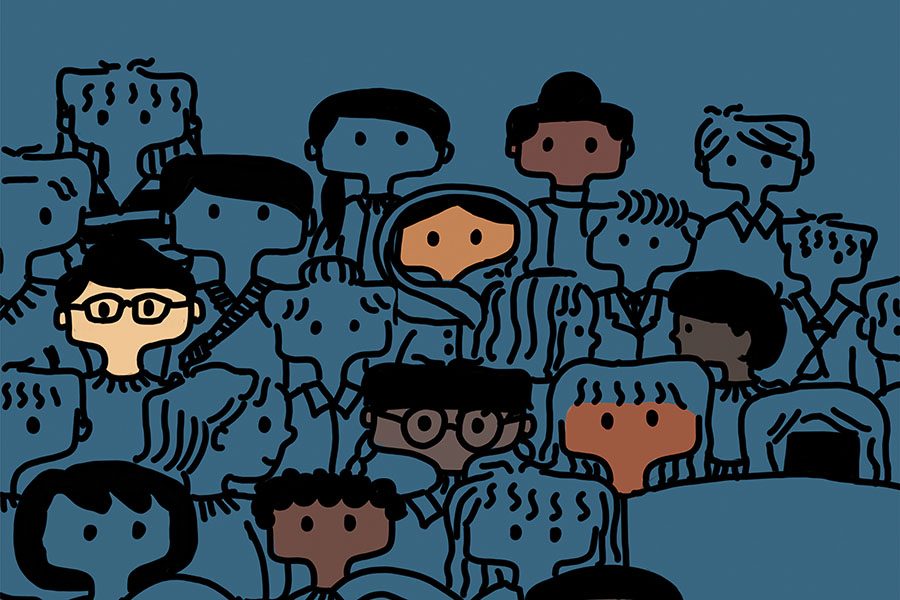 Selina Hua
Teachers. Coaches. Lunchroom staff. Paraeducators. Janitors.
These individuals are integral to shaping student futures and partake in a process that impacts society. While in these positions, each acts as a role model for many generations to come.
As students nationwide obtain their educations, movements have surged across the country. From the Congressional floor to Hollywood screens, encouraging diversity has become a vital part of the 21st century. But in an era in which minority representation has been advocated for in numerous career fields, it begs the question: is proportionate diversity found amongst everyday role models?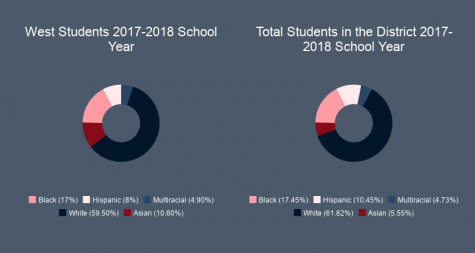 According to the 2015 National Center for Education Statistics, the answer is no. Around 51 percent of students nationwide identified as "non-white" in contrast to only 20 percent of teachers. The ICCSD mirrors this trend, as there are only 82 certified teachers that identify as people of color out of 1,141 total in the district. At some elementary schools, such as Borlaug Elementary, there are no certified teachers of color at all.
Jeremy Tabor, the ICCSD Director of Equity and Employee Relations, believes that minority students can better connect with teachers that look like them, which makes the lack of minority instructors concerning.
"In terms of overall effectiveness, it's really about having that same life experience to be able to connect with students so that [adults] can empathize with what students are going through," Tabor said.
The University of Iowa Public Policy Center's "Student Experiences of School Climate in the ICCSD 2017" survey examined equity within the ICCSD. Key findings in this climate survey included statements like "Black students consistently report the lowest levels of equitable and respectful treatment by teachers" and "Asian students are the least likely to report that class materials and content represent them."
"I think diversity is important for everyone," said Chace Ramey, ICCSD Chief Human Resources Officer. "It enriches our education when our schools reflect our broader community. If we're not taking steps to do that, we're not providing our students the educational experience that they need and deserve."
One area that has been scrutinized by the district in an effort to resolve these issues is the hiring process. While the goal is to increase diversity of new staff, Principal Gregg Shoultz has found that there aren't many minority candidates available.
"Even though for Iowa we're a diverse town, the pool of people going to college and then becoming teachers is not very diverse," Shoultz said. "There have been several times where I haven't had any [minority] candidates."
West High remains one of many schools in the district that lacks a proportionate amount of minority teachers, with nine percent of teachers being persons of color compared to approximately 40 percent of students. Addressing this discrepancy, individuals share their thoughts on how the district's lack of minority teachers impacts student experiences.
Some believe that through having more representation, students obtain a better perspective on diversity in the world around them.
"It's a very globalized world and if you don't have an understanding for other people, for other nations, other cultures, ethnicities, languages, races, it's very hard to make it," said Diego Rivera '19, a Mexican-American student. "You don't have an understanding of other people, or at very least, lack the empathy to really just put yourself in other people's shoes."