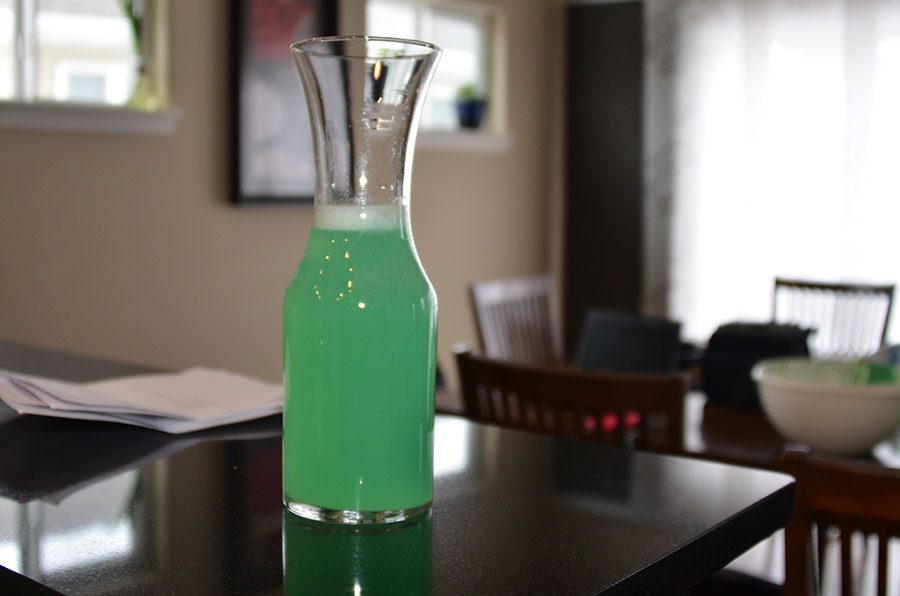 Alyssa Skala
St. Patrick's Day lemonade is a super simple, yet refreshing way to celebrate the holiday. It provides a change from the usual lemonade and maintains the festivities of the holiday at the same time. This St. Patrick's Day lemonade recipe only calls for three ingredients and provides a new take on the regular refreshment.
Ingredients:
One bottle of 7-Up
A bottle of lemonade
Green food coloring
Amount of ingredients vary depending on how much lemonade you want to make. It should be a one-to-one ratio of 7-up and lemonade.
Directions:
Pour the desired amount of 7-Up into a pitcher.
Pour lemonade into the same pitcher. (We suggest pouring about ½ lemonade and ½ 7-Up, however, this depends on your personal preference).
Add about four drops of food coloring, or enough to gain desired color.
Enjoy!