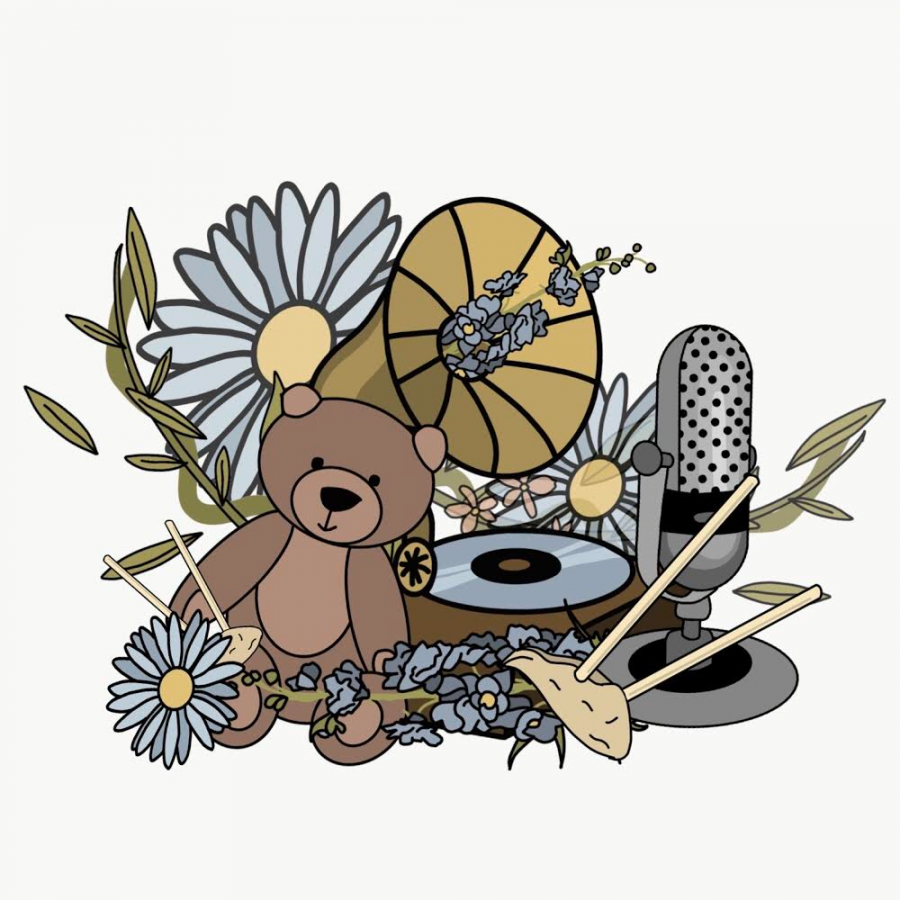 Cameron Reimers
Restaurants
"Dumpling Darling! They serve the best dumplings in the Iowa City area. No matter what kind of day I've had just the thought of getting a quick bite at Dumpling Darling instantly makes me happy. I would eat there everyday if I could. They have reasonable prices, everything is made to order and they are a zero waste restaurant," said Photographer Gwen Watson '21.
"Maestro Empanadas. It's a small Argentinian empanada business on the Coralville strip and their empanadas are amazing. Every time I go to get empanadas for dinner, the guy makes them fresh for us. It's a really friendly business and the empanadas are so delicious. My favorites are the cheese or breakfast empanadas," said Photographer Caroline Barker '22.
If you're looking for a place downtown to grab a bite, Videographer Tosh Klever '21 recommends Nodo, a delicious sandwich shop in the heart of downtown and Business Editor Madeline Ephraim recommends Crepes de Luxe Cafe, a small downtown joint that cooks crepes made to order, right in front of you.
Books
"The entire "How to Train Your Dragon" book series. It's my favorite of all time and has an incredibly detailed overarching story where everything has a purpose no matter how insignificant the object seems. This ties into the main theme of the books about fate and whether you can overcome it and how much it affects," said Reporter Jack Harris '22
""Eleanor and Park" is one of my all time favorite books. I have read it four times," said Photographer Kiley Butcher '22
Pick up the classic "Slaughter House Five" recommended by reporter Isaac Young '21 or "The Outsiders" a top pick by Photographer Maddy Smith '22.
Study Spot
Looking for a nice and relaxing outdoor study space? Artist Cameron Reimers '22 recommends the front lawn of the Old Capital. A popular place for college students to gather, this large green has room for everybody.
Barely making it through your study sessions? Get your coffee fix at Java House. With multiple locations and a great menu. This is a favorite for Photographer Sydney Wildes '21.
New coffee shops popping up have become a trend in Iowa City right now, but what about the less conventional study spots? Feature Editor Vivien Ho '21 suggests the balcony of Voxman Music Building as her ideal place to study. With plenty of open space, tables to work at and fresh air, this is the perfect place to finish all those AP Euro readings you probably haven't done.
Youtube Channel
"I know the rise of minecraft youtubers is a little bit of a meme right now, but I would seriously recommend Vintagebeef on YouTube. He mainly plays minecraft, but also adds some vlogs and other video games to the mix. I have been watching Dan for several years now and he never fails to produce videos that make people happy. His channel is centered around gaming, but what I enjoy most is his personality. He's a very sweet man who is devoted to making content his viewers will enjoy," said Photographer Gwen Watson '21.
"Phillip Defranco is one of my favorites. He gives the news without his opinion and a bias and lets you form your own opinion like a good journalist. Vox is also a really good one. They make tiny 15 minute documentaries. I watch John Oliver a lot as well," said Photographer Kiley Butcher '22.
Podcast
"'The Dollop' is a biweekly American history podcast that I cannot recommend enough. The two hosts have great energy and work off of each other amazingly. It's very well researched and you'll get sucked in by obscure stories of the dumbest, but somehow most interesting stuff (such as a two hour essay on the history of truck nuts)," said Reporter Jack Harris '22.
The podcast "Serial" is a favorite for many, including News Editor Marta Leira '21. Here is what she has to say, "the Author, Sarah Keonig, is brilliant. The novelistic-feel of the podcast is wonderful. I love how both the listener and the author have to constantly question whether or not the sources are telling the truth. It makes you feel more involved in the story."
"I get most of my news from 'Up First' and 'It's been a minute'. 'Up First' is a short recap of national and world news that comes out every week day morning. 'It's Been a Minute' has an episode every Friday that recaps the week's news in a funny and entertaining way with wonderful host Sam Sanders and his various guests. 'Wait Wait Don't Tell Me' and 'Ask Me Another' are also good podcasts if you like game shows," said Online Editor-in-Chief Natalie Dunlap '20.
Music
"Lover" by Taylor Swift. When I was 7-years-old, I danced to "You Belong to Me" on repeat and memorized the Love Story's lyrics to a T. For my 8th birthday I got her "Fearless" album CD and played it on constant replay. Although I've strayed away in her warming-up to pop music, Lover brings me back to her sweet, country songs – songs that I loved and still do," said Entertainment Editor Brenda Gao '21.
"70s music!!! The soundtrack from the Guardians of the Galaxy movies is super good! It has a bunch of the Jackson 5, Queen and Glen Campel. It's golddd," said Artist Cameron Reimers '22.
Spice up your listening choices with Apple music's R&B alt playlist recommended by Assistant Sports Editor and Photographer Owen Aanestad '22.
Random
"Sleep 8+ hours a night and don't forget to wash/moisturize your face :)," said Feature Editor Vivien Ho '21.
"Write in a journal it's great," said Photographer Sydney Wildes '21.
"Acai bowls! They're amazing anytime: breakfast, lunch, dinner, or as a midnight snack. I like mine with granola, fresh berries, honey and shredded coconut on top. Go Fresh just opened downtown and makes delicious bowls. I would definitely recommend giving one a try," said Reporter Misha Canin '22.