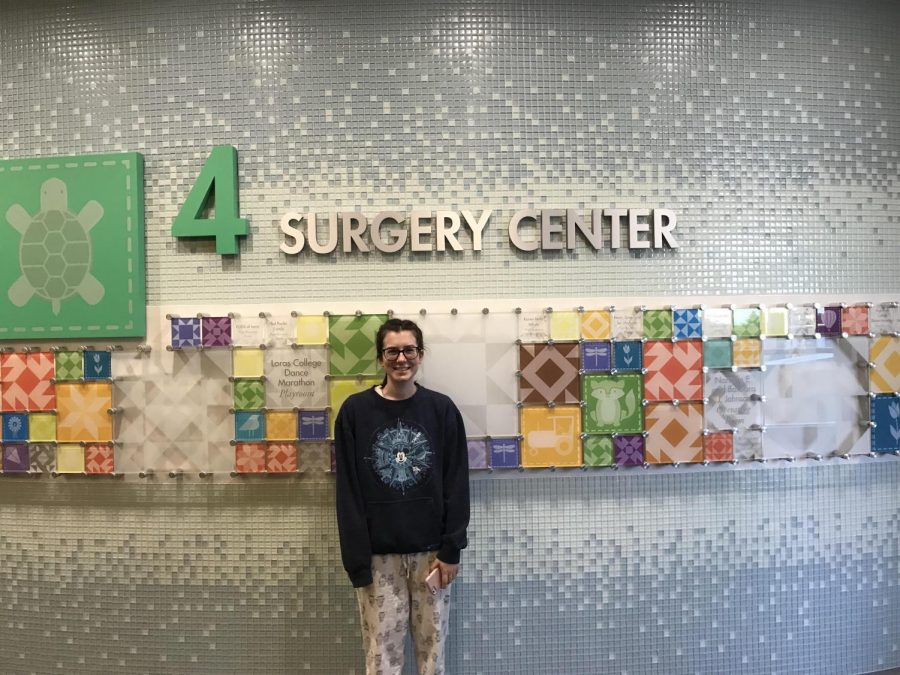 Pre-surgery
October 1, 2019
At 17-years-old, there was no good time for DeGrazia to have the surgery, taking into account the six month recovery period. She settled on a date at the end of her junior year—May 16, 2019, with the hopes of getting it out of the way before major life events caught up to her.
"I don't want to do it senior year. I don't want to do before college. I don't want to do it in college. It had to be then," said DeGrazia of planning her surgery.
Her surgeon's secretary had scheduled her surgery on the same date the surgeon would be out of the country. Luckily she was able to swap dates with someone who had just scheduled on May 23, 2019. This change meant she would be missing less school, but she still had to cram all her final projects and assessments into her last week.
When DeGrazia found out she would need surgery one of the first people she told was her French teacher, Theresa Juhl.
"When you have something in your future that you're not looking forward to there's you as always approach it with some sense of dread. And it's really easy for that to dominate your everyday thought, and then you kind of lose perspective on what's going on," said Juhl.
Juhl tried to provide perspective and make DeGrazia less nervous about the upcoming procedure, while at the same time making sure she was ready to finish her assignments early.
DeGrazia's last day of school was May 21. On May 22 she had a pre-operation appointment at the hospital where she was shocked with small pulses of electricity so doctors could create a map of her neurotransmitters. The night before her surgery, DeGrazia packed her hospital bag and a friend came over to braid her hair; due to the incision, DeGrazia wouldn't be able to shower for a few weeks.
"I just had a fun last night, packed my hospital bag and kind of went to sleep with that feeling you get before you go on a vacation … because I knew I was going to be in the hospital for some time," said DeGrazia.
She went to bed feeling "kind of excited, but this [other] layer of terrified."