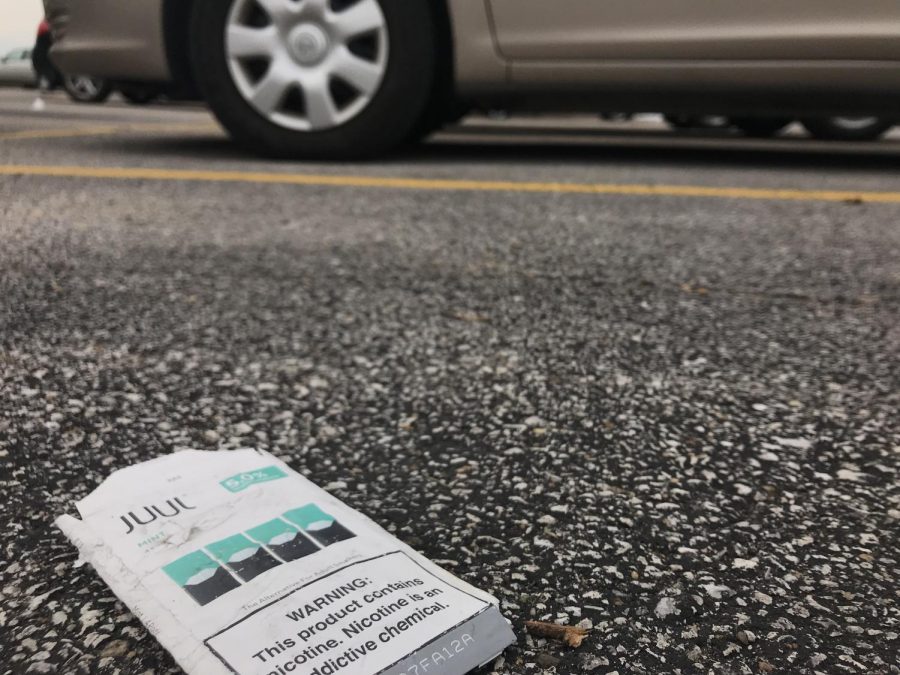 Natalie Dunlap
When one pictures everyday life at an American public high school, quintessential trends of adolescence come to mind. One may reminisce on the unique fashion from the past or the academic-related stress they felt, but what many adults will not think of is the scourge that is flavored vapes.
These vapes and the smells that linger after their use are omnipresent in and around public high schools today– especially in West High. School bathrooms and study rooms reek of the sweet, artificial stench of the vapes. A student can't go a week without unintentionally running into them in one way or another. Not only do vapes smell bad, they have also been linked to addiction and illness. The Trump administration is right to try to ban the sale of flavored vapes.
On Sept. 11, 2019, the Trump administration released a statement detailing their intention to ban the sale of flavored vapes. Trump cited the outbreak of vaping-related illnesses and the disproportionate effects of vapes on adolescents as the cause of the proposed ban. Although the FDA was supposed to release a course of action for banning flavored vapes within the last couple of weeks, this plan has not yet materialized.
The FDA did, however, release a statement warning against the dangers of THC-containing vapes, but did not put forth a plan to ban these either. This problem is big enough for the Trump administration and the FDA to confront explicitly, but without direct action, little will change.
The issue with releasing statements on the danger of vapes is that it will do little to sway the behavior of adolescents who are disregarding authority to use the vapes in the first place. According to a new survey, one in nine high school seniors vapes near daily, which seems conservative at best.
A much better indicator for underscoring the gravity of the current predicament is a new study released by the New England Journal of Medicine which claims that teen e-cigarette use has doubled since 2017. To emphasize just how absurd this is, 2017 was just two years ago. This problem is spiraling out of control, and our current system is only propagating it.
Right now, in Iowa, any 18-year-old can buy a vape and Juul pods at any gas station or Hy-Vee. These vapes then begin to circulate through high school communities, being sold and resold with huge profit margins, and the vast majority of the time going uncaught.
This current system has already done irreparable damage to young people. One in nine high school seniors now has a nicotine addiction, while others have begun to experiment with THC-infused vapes and cigarettes. This cannot be allowed to continue.
One might argue that the proposed prohibition of flavored vapes would mirror our current prohibition of marijuana: a laughable failure of the federal government which disproportionately affects the poor and minorities. However, the banning of flavored e-cigarettes would be much more effective because flavored nicotine is much more difficult to produce on the black market.
Vaping isn't just gross, it's also dangerous and addictive. Thus far, our society has failed teens in blocking access to these destructive devices, so it's time they get banned.