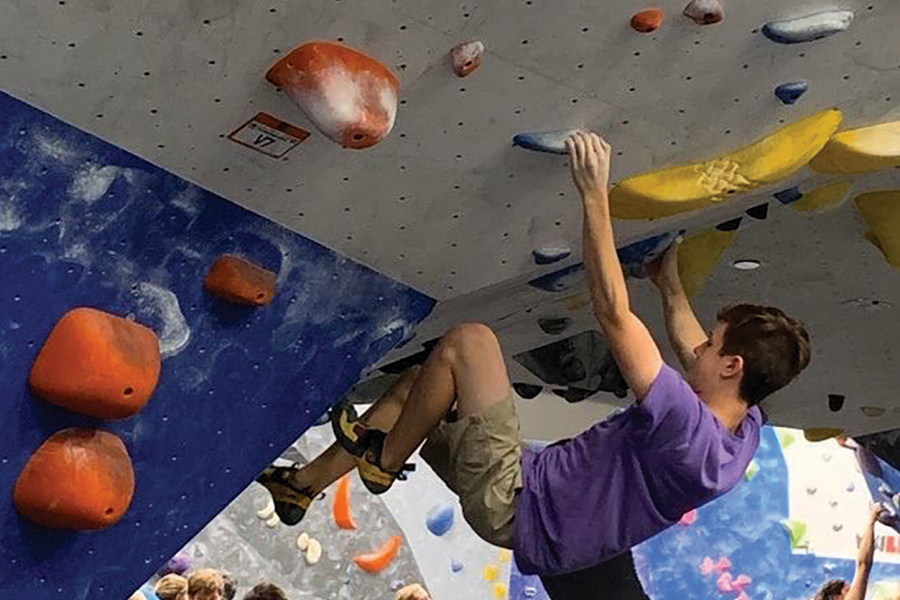 Courtesy of Ethan Buck
The fear of heights is one of the most common phobias in the world. It's not a problem individuals usually have to face, but if you rock climb on a regular basis, you may be in for some trouble. Unlike many, however, Ethan Buck '21 has not let his fear of heights overcome him.
Since he first started climbing at the age of 10, his fear was a major obstacle to his improvement, but he has been able to manage it with practice.
"That was pretty challenging to push myself to keep going when I was really high up," Buck said. "Now I don't have that much of an issue with it. I can kind of tune it out, which is good."
Despite rock climbing typically being viewed as an individual sport, Buck believes that collaboration with other climbers plays a valuable role in the whole experience.
"It's really all about collaboration with people. And I feel like [that] more than [with] other sports, like learning how to do different routes and just everybody helping each other," Buck said. "I feel like that's the bigger part of climbing, rather than becoming better than everybody else."