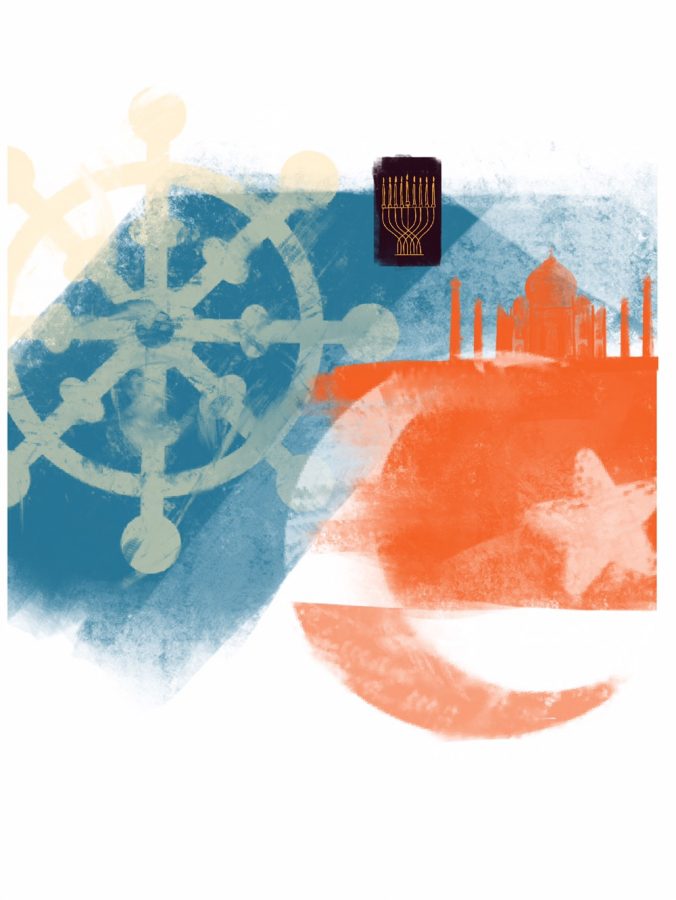 A school year's worth of material crammed into just over three hours of testing. Fifty-five multiple choice questions, three short answer questions and the ever-dreaded long essay question and document-based question. As stressful as an AP exam can be, students like Razan Hamza '21 faced an additional obstacle last year when their AP exam overlapped with the celebration of Ramadan.
In the spring of 2019, West students took the AP European History exam on May 6, the same day Muslims across the world celebrated the start of Ramadan, a holiday in which they fast from sunrise to sunset. Hamza remembers multiple occasions where she had to take a test on a day that she was fasting, but the AP Euro exam was the one that stuck out the most.
"I was extremely worried," Hamza said. "I was thinking, 'Taking this test while dehydrated is probably going to be the worst decision I'll make this year.'"
Hamza isn't the only student who has faced difficulties regarding the AP testing period and fasting.
"Fasting during an AP test is something that has happened multiple times that I've had students talk to me about," AP Human Geography teacher Megan Johnson said. "I don't think that there's any formal accommodations for those students where you can take it at a different time or anything like that."
Due to the lack of accommodations provided by the College Board, students have had to create an individual plan to work their fasting schedule around the exam. This includes getting up before sunrise to eat a big meal, or breaking
their fast on the day of the exam and making it up on an extra day.
"I think that it does become difficult for some students, particularly if you have an afternoon test," Johnson said. "There's not any sort of formal policy that I'm aware of from College Board, but my experience has been that the individual students find their own ways of navigating through it."
For students who cannot attend the regularly scheduled AP exam, College Board offers an option to sign up for a make-up exam later on in May. The late testing date is available free of additional charges for circumstances including a bomb or fire scare, an athletic event, another AP test at the same time or religious celebrations. This year, however, both the normal exam weeks and the make-up exam weeks will fall during Ramadan, as it lasts from April 23 to May 23 in the 2020 year.
It's not just AP tests that can overlap with religious celebrations. Evan Zukin '22 remembers a recent stressful time when he had multiple tests to make up after missing a single day of school.
"One time this year I had three tests on the same day as [Yom Kippur] and I spent the next week making them all up," Zukin said. "[My teachers] were all accommodating, and they understood that I had to miss that day."
Although there's no district policy that prevents teachers from giving tests on major religious holidays when students may be out of school, the district's guidelines strongly encourage ICCSD staff to keep the celebrations in mind while planning their courses.
"We go over that [religious] calendar that all staff members can see once a year, and we remind them that it is our intent — not a policy, but our intent — that they not hold exams on the holy days in particular for Christianity, Judaism and Islam," Murley said. "The intent is not to have major assignments due or major tests on those dates or in the days immediately following."